Good news
Video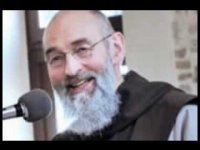 Zaujímavá a výpovedná skúsenosť západoeurópskeho muža s hinduizmom, budhizmom, jógou, ezoterikou a okultizmom.
---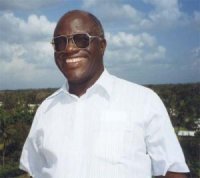 Príbeh bývalého teroristu, ktorý dnes spája etniká a kmene.
Stephen Lungu
---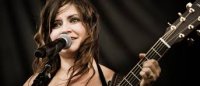 Hudobníčka Lacey Sturm, bývalá speváčka kapely Flyleaf, bola presvedčenou ateistkou a mala v úmysle vziať si život... ale zrazu sa všetko zmenilo.
---
"A rozhnevaný pán ho vydal mučiteľom, kým nesplatí celú dlžobu. Tak aj môj nebeský Otec urobí vám, ak neodpustíte zo srdca každý svojmu bratovi." (Mt 18, 34-35)
---
We all are part of a great story. The great story of the world is composed of past and present stories of lives of individual people. The portal mojpribeh.sk is focused on the most important moment of the story of the world and individual, the moment of personal experience of person with God.
Story - Michal Berky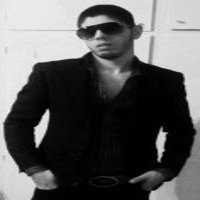 Pán Michala oslobodil od alkoholu a zlého životného štýlu
Dovoľte mi zdieľať sa s vami ako som spoznal Boha a aké to bolo prejsť z tmy do svetla. Volám sa Michal Berky, pochádzam s Lovinobane. Vyrastal som v nekresťanskej rodine, ja sám som žil v tom, že Boh neexistuje.
Mojim každodenným životom bol alkohol a zábava. Myslel som si, že je to normálne pretože moji kamaráti robili to isté. Vôbec som si neuvedomoval, že sa môže zo mňa stať závislý človek na alkohole.
Trvalo to veľmi dlho, až kým jedného dňa ma našiel môj brat Miťo, otráveného alkoholom ležať v bezvedomí na autobusovej zastávke. Môj brat chcel, aby sa môj život zmenil, tak mi navrhol, aby som prišiel do Cinobane. Vyrozprával mi príbeh o mocnom Bohu, ktorý svojou láskou a mocou zmenil mladých ľudí, tak som tam ostal nejaký čas. Tam som sa spoznal s Tamarkou.
Jedného dňa, keď som sa zoznámil s Jozefom a ostatnými, navrhli mi, či by som nechcel prísť na biblické stretnutie. V duchu som si pomyslel, že o čo im ide a tak som to odmietol. Pozývali ma niekoľko krát, ale odmietal som, alebo som sa vyhovoril. Vždy som sa pýtal sám seba, že čo tak tam asi robia a čo je to za sekta. No na druhý krát, keď sa ma Tamarka opýtala, že či idem do čajovne, tak som to skúsil a išiel som.
Keď som tam prišiel cítil som sa veľmi dobre, lebo skoro všetci sa so mnou chceli zoznámiť a rozprávať. Nikdy predtým som sa tak dobre necítil.
Spriatelil som sa s mnoho ľuďmi, ale väčšinu môjho času som trávil s Jozefom, cítil som sa s ním dobre. Ubehlo niekoľko týždňov a nečakane som sa zaľúbil do Tamarky, ale som jej to nechcel dať na javo. Naďalej som sa stretával s Jozefom a s ďalšími ľuďmi. Videl som v ich životoch radosť, dobré kamaráctvo medzi sebou a úprimnosť. No ako čas letel v jeden večer som sa rozprával s Tamarkou a začal som sa vypytovať na Boha na bibliu na zbor /kostol/ do ktorého chodia, ona mi odpovedala na moje otázky a povedala mi aj svoje svedectvo, ktoré sa ma dotklo. Na druhý deň ráno som išel k Jozefovi, aby mi vysvetlil podrobnejšie veci o Ježišovi.
Veľmi sa mi to zapáčilo, tak som sa ho opýtal, že či aj ja môžem byť kresťan a on mi na to povedal, že to je veľmi ľahké, vtedy som cítil niečo, čo som ešte nikdy v živote necítil. Cítil som takú voľnosť a Božiu prítomnosť. A vtedy sme sa modlili spoločne s Jozefom modlitbu prijatia Ježiša Krista do svojho života ako svojho osobného záchrancu. Uvedomil som si, že som hriešny, že potrebujem Božie odpustenie. Uveril som, že Kristus je jediný Boží Syn a že zomrel za mňa na kríži, očistil ma svojou krvou, a vstal na tretí deň zmŕtvych. Vdýchol do mňa nový život v Kristovi.
Od vtedy sa môj život zmenil, prestal som piť, neustále som sa modlil z veľkou bázňou k Bohu, aby som sa do toho nevrátil, no bolo to veľmi ťažké, ale vždy som si povedal, že s Bohom nie je nič nemožné!
Po nejakom čase som zistil, že Tamara cítila ku mne niečo viac ako len kamaráctvo, tak sme začali spolu chodiť a trvá to až do teraz. Som nesmierne šťastný, že sa to všetko udialo, samozrejme vďaka Bohu. 23.07.2011 sme mali krásnu svadbu o ktorú sa tiež Boh postaral.
Snažím sa plniť Božiu vôľu, ktorá je pre môj život v Božom slove, v biblii a zápasím, aby som Bohu priniesol radosť. Často krát však zlyhám, ale Boh má moc ma pozdvihnúť.
Ďakujem, za Váš čas strávený čítaním môjho svedectva o živom Bohu.
---
Latest

Random
Total: 155 stories in this language.
There are 466 in all languages. To change the language please click on one of the flags.
Talks
Geoff a Gina Poulter
Geoff and Gina Poulter are active in healing ministry in Great Britain and in other European countries. They have zeal for building Lords kingdom. In Slovakia are already known mainly throwgh Jesus heals ministry where they were main speakers. They believe, that Lord comes with power, when we call him by His name and walk in faith. They are full of gentleness and kind behavior to people, which they serve with prayer for healing and prophetic giftings. Their ministry folows healings, sings and wonders.


2017-10-03

Petr Jašek
As we know, faith is not a question of heritage. People must get their personal relation with the Lord Jesus Christ. This cannot be inherited. You have to be reborn in Jesus. In my life something similar happened.


2017-04-10

Ján Volko
I think Jesus plays a very important role. Faith in God helps me in difficult moments and also during competitions. I feel that God gives me His graces and blessing – and this is a huge support for me.


2017-03-27