Story - Martina Bernátová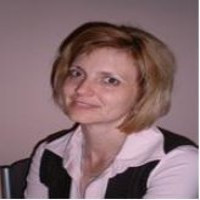 Stala som sa božím dieťaťom pri krste. Náš Nebeský Ocko mi dal pečať do môjho srdca, označil si ma "Si moja milovaná dcéra" rodičia a krstná mama z rozochveným srdcom ma dávali Bohu, no netušili, čo Boh pripravil pre mňa.
Rástla som v kresťanskej výchove. Rodičia sa snažili vydávať a sprostredkúvať vieru v Boha ako vedeli aj starý rodičia, krstná mama – v jej očiach som cítila, že vzťah je iný k Bohu, taký hlbší. No rástla som aj v úcte k Panne Márii. Stále som sa modlila, ale nemala som vzťah s Bohom netušila som, že "je tu s nami a živý"! Mala som už od dieťaťa veľa emócií a to mi spôsobovalo poruchu reči.
Prežila som aj sexuálne zneužívanie, ponižovanie, úzkosti, obavy a strach. Boh bol stále so mnou. Keď som videla film "Nečistá", ako Boh premieňa srdce ženy s akou láskou, veľmi som túžila aj ja zažiť takú lásku.
Modlila som a aj za svojho manžela. Ak bude chcieť Boh, nech sa vydám, alebo zostanem sama. Zúčastňovať sa duchovných akcií ma veľmi lákalo, no nevedela som prečo? O birmovke som vedela, že je to sviatosť, ale že Duch Svätý zostúpi a vyleje do nášho srdca sám seba, svoje ovocie, ktoré je plné šťavy a osvieženia som netušila. A charizmy?, to bola pre mňa jedna veľká neznáma. Boh mi poslal muža, do ktorého som sa veľmi zamilovala. Rodičia mali obavy aj celá rodina. Cítili, že ja sa mu chcem dať z čistej lásky, no jeho predchádzajúci vzťah s inou ženou schyľujúceho sa k manželstvu, veľmi odrádzali jeho dôveru.
No ja som v jeho srdci videla a cítila, že je aj v ňom niečo dobré, čo ma veľmi k nemu priťahovalo.
Vtedy som nevedela, že v každom srdci je Ježiš a Jeho láska. Nepočúvala som varovania z okolia. Daj si pozor na alkohol, fajčenie, cigarety, ale ja som bola veľmi zaľúbená. Vzali sme sa. Úsmev na tvári ma sprevádzal počas celej našej svadby. Potom prišlo obdobie narodenia dvojičiek a otváranie zraku. Preplakané noci, zodpovednosť za deti, všetky radosti mi boli blízke no sklamania, že milovaná osoba mi odkríva veci, ktoré boleli. Najskôr som odpúšťala z veľkej lásky, neskôr s bolesťou aj keď mi bolo ťažko. No keď prišli obviňovania, kritika, manipulácia a tvrdenie, že sa musím mužovi vo všetkom prispôsobiť ma desilo. Do môjho srdca sa začal vkrádať obrovský strach, neistota, úzkosť, bolesť, a tiež ak milovaná osoba ma povzbudila potešila a zahrnula láskou som rástla od radosti. Môj muž bol u mňa na prvom mieste. Začala som byť od neho citovo závislá a spútavaná. Narodila sa nám dcéra a všetko sa vystupňovávalo.
Vtedy som nechápala, čo sa so mnou deje. Nevedela som, ak sa do manželstva vezmú závislosti reťaze a dám súhlas vedome, čiže musím vyhovieť vo všetkom, tak hriechy a závislosti, ktoré sa navonok manželskou láskou zakryjú nie je správne. Treba si ich priznať a odovzdať ich Bohu, aby On sám nám s tým pomohol. Stále som bola presviedčaná, že pornografia je doplnok v manželstve. Sex je síce krásny, no keď treba uspokojiť ľudské potreby a treba byť vždy k dispozícii nespĺňa účel. To ma lámalo a zlo môj strach stupňovalo až tak, že mi ukázalo ako sa dá v dnešnom svete unikať. Doslova vo mne potlačil a zadusil lásku jeho stále navádzanie "nebráň sa tomu a užívaj si aj ty". A vtedy keď som sa zlomila to šlo úplne dolu vodou aj po mojej fyzickej a psychickej stránke. Výčitky vo svedomí "nerob to" , na druhej strane, až nechuť vyznať hriechy, strach, hnusila som sa sama sebe. Všetkého som sa vzdala, aby som vyhovela milovanej osobe vo domnení, že si ma bude viac vážiť, viac milovať. Bol to omyl hádky, nervozita a tvrdé zaobchádzanie bez lásky úplná vyčerpanosť a pocit, že nie je nikto, kto vás pochopí a uľahčí bôľ bol strašný. Dávala som sa všetkým a sama som mala srdce prázdne, len bolesť a sklamanie. Nastali kolapsy z vyčerpania, úplná nechuť k jedlu, obrovské kŕče v žalúdku, ledva som stála na nohách zúbožená, hnusná špinavá a prázdna. Deti vždy ma viedli na svetlo a boli jedinou mojou motiváciou. Žila som len pre nich. A keď sem tam zneli slová, že ak sa nezmením ešte viac sa neprispôsobím môžem ostať aj bez nich, to mi trhalo srdce. Moje telo to už nezvládlo, úplný kolaps. Vtedy som sa rozhodla odísť, no aj s deťmi.
Len to som netušila, že sila zla v ľudskom srdci dokáže milovanú osobu zmeniť na nepoznanie. Rany do srdca boli také silné, že v nádeji že sa veci vyriešia odišla som plná sĺz bez detí. Boli to chvíle bolesti, trhanie môjho materinského srdca zaživa. No, ako keby ma mocná ruka držala, nevrátiť sa späť aj za cenu, že prídem o deti. Pred tým výchova bola na mojich pleciach prevažne, tak som si nevedela predstaviť ako to bude. Tak veľmi som chcela aby to bolo inak. Vrátila som sa s mojim otcom pre veci, deti neboli doma a muž vedel o mojom príchode. Ja som čakala taký zmier a byť so svojimi deťmi, no bol to omyl. Uviedol mi päť podmienok za ktorých sa môžem vrátiť. Prvá bola úplné prispôsobenie a byť vždy k dispozícii.....cítila som sa, ako keď mi vráža meč do môjho srdca. S bolesťou v srdci a v náručí môjho otca som odišla a s tým, že moje deti uvidím.
A to bol aj začiatok krížovej cesty na ktorú som nastúpila. Začali súdy, obviňovania, minimálny styk s deťmi. Peniaze omotávali srdcia, ktoré bolesťou tvrdli. Začala cesta bolesti i premieňanie srdca i tela. Sama obnažená, prázdna, ubolená bez detí, manžela, domova len ja a Boh. Vtedy som ho z hĺbky srdca prosila, aby ma zachránil, ja mu nemám čo dať len samú seba a moje srdce. Až keď som otvorila srdce pre Boha, vtedy začal konať aká bola Jeho vôľa. Osekávať, odlamovať bolestivo všetko čo do môjho srdca nepatrí.
Na mojich prvých duchovných cvičeniach kňaz povedal "Boh ťa miluje takú aká si".
Oči sa mi začali otvárať ako keby zo spánku Boh ich otváral. Posielal mi do cesty ľudí, spoločenstvo. No stále bolo ešte nie do úplnej hĺbky, mala som stále možnosť spoľahnúť sa na seba aj na iných. Až keď ma čakal súd tak si ma vyskúšal. Od priateľov som dostala zaplatenú púť do Medjugoria. Bola to moja prvá medzinárodná púť pre ľudí, ktorí si to nemôžu dovoliť, no túžia ísť za Matkou Božou. Termín bol pred prvým súdnym pojednávaním. Návrat bol ráno v deň pojednávania. Všetko som odovzdala do rúk Božích. Mala som strach odísť bolo to prví krát, či sa vrátim včas, no išla som.
V Medjugorí pri večerných modlitbách pred Eucharistiou, Ježiš sa dotýkal celého môjho srdca. Vyplavoval bolesť, liečil rany tak šetrne, nežne prvý krát som zacítila také nežné pôsobenie Božej lásky v mojom srdci a taká nehodná sama sebe.
Už vtedy som plnila nariadenie Cirkvi, nemohla som prijať Ježiša do svojho srdca vo sviatosti, lebo som bola v rozvodovom konaní. Veľmi som po ňom túžila, no duchovne som sa s ním stretla. Boli to chvíle uzdravovania. Vedľa mňa sedela pri adorácii žena, ktorá videla čo sa deje. Potom úžasnom Božom dotyku povedala, "ak sa ty uzdravíš tvoje srdce vylieči Ježiš, potom ty budeš pomáhať iným ženám". Vtedy som tomu nechcela veriť, cez slzy som pozerala na ňu, veď to nemôže byť pravda. Prekrásne chvíle sa s Ježišom a drahou mamičkou Máriou sa zintenzívňovali. Vracala som sa domov včas, posilnená aj s plamienkom radosti a už vo väčšej dôvere, že na súde nebudem sama, ale ja a Ježiš a Duch Svätý bude rozprávať cezo mňa. Tak veľa ľudí spojila bolesť matky a tak veľa ľudí sa modlilo za nás, aby sa diala Božia vôľa. Celé to prebehlo pokojne, mala som úžasný pokoj v srdci, čo bolo neuveriteľné. Život plynul ďalej, ďalšie pojednávania aj rozsudok. No ja som už stála v Božom náručí pokojná, posilnená Ježišom i s Božím slovom. Deti boli zverené manželovi. Mohla som ich trhať od seba, no vedela som, že dvojičky sú zviazané silným putom súrodenectva. A syn bez otca to nemôžem spraviť. Dcéru mladšiu, tú som mohla vytrhnúť od nich, no vedela som po skúsenostiach z návštev s ňou, že by bola úplne odvrhnutá. Nechcela som ich pre seba, ale možnosť byť s nimi, byť im na blízku, keď ma budú potrebovať objať ich a nie si ich majetnícky kupovať a vzbudzovať v nich nenávisť. Dieťa je boží dar a chcem ich chrániť. No videla som, čo zatrpknutosť dokáže sebeckosť, pýcha zničiť ľudské srdce úplne udusiť v ňom božiu lásku. S pokorou a bolesťou v srdci som odišla po boji na ľudskej úrovni porazená. No vo vnútri srdca mám nádej a vieru, že táto obeta lásky prinesie mojim deťom úplné obrátenie ich srdca i môjho manžela i jeho matky.
Bola som v očiach ľudí aj úbohou bezcitnou ženou bez lásky, no Boh mi vidí do hĺbky srdca ako veľmi túžim byť s nimi. Keď boli pri mne cez prázdniny, čo bol Boží zásah tak láska z ich sŕdc vyplávala von – toľko objatí, smiechu i usmerňovania.
Bol to záblesk z neba, ktorý skončil. Teraz mám fotky, no hlavne v hĺbke srdca. Viem, kde ľudské sily nestačia, tak je príležitosť, aby sa Boh oslávil. Ja mu verím, je úžasný Ocko stará sa o nás. Vie kedy je tá správna chvíľa aj keď nemáme odkryté aký má s nami plán. Viem, že aj napriek bolesti a trápení nesie môj kríž so mnou. Teraz viem aká bolesť musela byť v srdci matky, ktorá prichádza o svoje dieťa, ktorá trpí, bola týraná, no pre každú viem dať odpoveď. "Nik nemôže zahojiť rany v našom srdci, premeniť naše srdce a naučiť milovať aj nepriateľov aj im odpustiť, to môže len BOH".
Tak preto sa nevzdávajte a proste nášho nebeského Ocka o tieto milosti a o jeho Ducha Svätého, ktorý je láska a prijímajte Ježiša do sŕdc. A keď nemôžete sviatostne, tak duchovne. Viem aká je to bolesť Ho neprijať sviatostne. Ja chválim Pána a ďakujem Mu lebo už na sviatok Panny Márie ružencovej moja žiadosť o prijímanie sviatostí bola schválená. Môžem Ježiša prijímať do môjho biedneho srdca a On v ňom vylieva lásku a tak veľa milostí. Nevzdávajte sa a povzbudzujem vás ak chcete spraviť krok za Pánom On čaká len na vaše rozhodnutie. Každý ho musí urobiť sám. On, trpezlivo čaká pri našom srdci a s takou láskou! Každého z nás veľmi miluje aj teba aj mňa! Dôveruj mu, On sa o všetko postará, prežiari tvoje srdce a naplní milosrdnou, horúcou aj vášnivou láskou. On je Boh Všemohúci a má moc zmeniť všetko. Odovzdaj mu svoj život a On ťa povedie. Každý jeden z nás je pre neho vzácny syn a milovaná dcéra.
---
Back to stories | Share on Facebook | Become a friend of mojpribeh.sk on FB and share the Gospel
Good news
---
Video
Zaujímavá a výpovedná skúsenosť západoeurópskeho muža s hinduizmom, budhizmom, jógou, ezoterikou a okultizmom.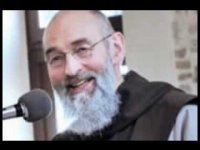 ---
Príbeh bývalého teroristu, ktorý dnes spája etniká a kmene.
Stephen Lungu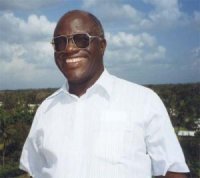 ---
Hudobníčka Lacey Sturm, bývalá speváčka kapely Flyleaf, bola presvedčenou ateistkou a mala v úmysle vziať si život... ale zrazu sa všetko zmenilo.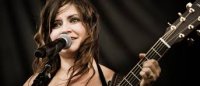 ---
"A rozhnevaný pán ho vydal mučiteľom, kým nesplatí celú dlžobu. Tak aj môj nebeský Otec urobí vám, ak neodpustíte zo srdca každý svojmu bratovi." (Mt 18, 34-35)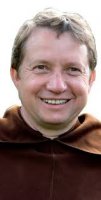 ---
We all are part of a great story. The great story of the world is composed of past and present stories of lives of individual people. The portal mojpribeh.sk is focused on the most important moment of the story of the world and individual, the moment of personal experience of person with God.
Latest

Random
Total: 149 stories in this language.
There are 437 in all languages. To change the language please click on one of the flags.
Talks
Geoff a Gina Poulter
Geoff and Gina Poulter are active in healing ministry in Great Britain and in other European countries. They have zeal for building Lords kingdom. In Slovakia are already known mainly throwgh Jesus heals ministry where they were main speakers. They believe, that Lord comes with power, when we call him by His name and walk in faith. They are full of gentleness and kind behavior to people, which they serve with prayer for healing and prophetic giftings. Their ministry folows healings, sings and wonders.


2017-10-03

Ján Volko
I think Jesus plays a very important role. Faith in God helps me in difficult moments and also during competitions. I feel that God gives me His graces and blessing – and this is a huge support for me.


2017-03-27

Jerry Armelli
Former gay: It's a satisfying emotional and sexual relationship? Emotionally, sexually, absolutely; we both love sex. We're blessed. Sometimes we cry after we make love. It is very good.


2011-09-17
Facebook
Bulletin board
Books