Story - Terézia Lenczová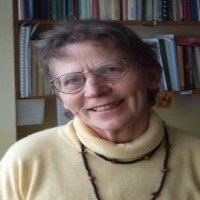 Manželka významného, dnes už zosnulého pastorálneho teológa. Matka 3 detí. Bola dlhoročnou predsedníčkou Slovenskej spoločnosti pre rodinu a zodpovedné rodičovstvo.
Patrí k vedúcim osobnostiam Slovenska v téme ekumenizmu. Je členom oficiálnej Rady pre ekumenizmus KBS. Je aktívnym členom Hnutia fokoláre. Verejne sa angažuje v prorodinných stratégiách, aktivitách a televíznych diskusiách.
Motto:

"Nauč ma plniť tvoju vôľu, veď ty si môj Boh. Kiež ma tvoj dobrý Duch vedie po rovnej zemi." Žalm 143,10
Ježiš na začiatku svojho verejného pôsobenia oznámil nesmierne dôležité posolstvo: "Naplnil sa čas a priblížilo sa Božie kráľovstvo." (Mk 1,15) Ako vynikajúci Učiteľ svojim učeníkom túto celkom novú realitu na zemi priblížil svojimi veľkými činmi, vyučovaním svojich učeníkov a názornou rečou mnohých podobenstiev. Z nich ako z mozaiky čítame o všetkom, čo súvisí s túžbou Boha prebývať uprostred všetkých ľudí ako príprava na ich večný život s Ním. Ohromujúce posolstvo!
Na záver svojho života sa mi žiada neustále ďakovať za toto vzácne pozvanie a za aspoň čiastočné pochopenie pojmu Božie kráľovstvo, ako to vo mne vykryštalizovalo za roky môjho života s Bohom. Pre mňa je to spoločenstvo ľudí, ktorí či intuitívne podľa svojho svedomia alebo a najmä poučení Božím slovom a slovom Cirkvi Pána Ježiša si osvojili pravidlá a spôsob života tohto duchovného "neštátneho útvaru", tejto božsko-ľudskej reality. Ponad hranice štátov, národov, jazykov a ponad hranice času osobného jednotlivcov i historického kultúr a civilizácií nosia v sebe čosi, čo ich robí "kompatibilnými" s kýmkoľvek. Lebo ich rečou je "áno" vôli Kráľa, vyjadrené v nádhernej pestrosti kultúr a ľudského chápania. To je symbol našej príslušnosti k tomuto spoločenstvu, preukaz občana/občianky Božieho kráľovstva, to je naše celoživotné povolanie.
Ako ho máme žiť, máme dokonalý vzor v správaní Večného Slova, ktoré sa v plnosti času stalo Ježišom z Nazareta: "Hľa prichádzam, chcem plniť tvoju vôľu (Žalm 40,7-9). Ako sa to darilo mne počas môjho, nášho života spolu s manželom Ladislavom?
"Nauč ma plniť tvoju vôľu, veď ty si môj Boh. Kiež ma tvoj dobrý Duch vedie po rovnej zemi."
Chcem potvrdiť na mojom životnom príbehu, že je pre človeka veľkým šťastím a plnosťou života, ak z Božej milosti objaví zmysluplnosť tejto vety zo Žalmu a nechá sa viesť...
Narodila som sa ako desiate dieťa do rodiny roľníka na kopaniciach (v našom kraji to voláme "na samote") na moravsko-slovenskom pomedzí, do rodiny, kde sa v tvrdých podmienkach drsnej prírody, fyzicky ťažkej práce, drsných susedských vzťahov a za totality žila viera ako mocná sila každodenného života. Rodičia nás slovom i príkladom viedli k Bohu, ukázali nám vzácny príklad najmä lásky k nepriateľom.
Na vysokej škole v Bratislave- s istotou modlitieb mojich rodičov a mojich dvoch sestier rehoľníčok - som si moju vieru s Božou pomocou odskúšala v neprajnom prostredí totality a uvoľnených mravov vysokoškolákov; obhájila voči tlaku marxizmu-leninizmu a vďaka prostrediu kapucínskeho kostola ďalej rozvíjala ako svoju osobnú vieru.
Keď mi Boh daroval vzácneho manžela, sme našu vieru mohli rozvíjať spoločne. Bolo to milé! Ešte pred svadbou sme sa rozhodli, že Pána Ježiša pozývame do nášho vzťahu, aby on bol tretím, spoločne milovaným členom nášho manželského spoločenstva.
S Ním sme riešili všetky závažné otázky nášho života. O pár rokov neskôr sme sa stretli so spiritualitou Hnutia fokoláre. Pre mňa osobne to opäť bolo cez myšlienku Božej vôle: ako ju spoznať spomedzi viacerých možných dobrých krokov? Ak žijeme konkrétne životné okamihy v bdelosti lásky, príde svetlo, čo odo mňa, od nás Boh očakáva...To som sa dozvedela a to som si odskúšala.
Napríklad v zamestnaní, po návrate z aktívnej materskej opatery troch detí, som zakúšala veľké znevažovanie mojich schopností k výskumníckej práci. Prišla mi na pomoc myšlienka: budem tu žiť na Boží úver. Ja z mojej strany urobím všetko, čo je v mojich silách. Veľa som študovala, veľa rozmýšľala a diskutovala s druhými. A niekedy na obhajobách mojich prác som s prekvapením vnímala, ako mi Boh vnútri pomáha vyjadriť rozumný, ucelený, nový pohľad na riešenú tému.
Vďaka spiritualite jednoty sme sa s manželom nanovo učili žiť Božiu vôľu: nielen tú v prikázaniach a v Božom slove zjavenú, ale aj tú zjavenú v každodenných situáciach života.
Keď sme dostali ako dar spoločné slovo života pre náš život:
" Nech tak svieti vaše svetlo pred ľuďmi, aby videli vaše dobré skutky a oslavovali vášho Otca, ktorý je na nebesiach."(Mt 5,16),
veľmi sme sa potešili našej doterajšej "škole božej vôle", že nás na toto slovo priam pripravila. Veď ak za naše dobré skutky má pochvala smerovať priamo na adresu nášho Otca, tie skutky musia logicky byť zosúladené s Božou vôľou. Z tohto objavu sme mali veľkú radosť. Veľa vecí v našom živote to zjednodušilo a skrášlilo.
Pekné je, že modlitba Otče náš vo verzii evanjelistu sv. Lukáša vlastne stotožňuje žitie Božej vôle s prítomnosťou Božieho kráľovstva (Lk 11,2), kráľovstva spravodlivosti, pokoja a radosti v Duchu Svätom (Rim 14,17). Ozaj nám náš Otec pripravil radostnú cestu životom. Je to radosť, ktorá nie je prítomná iba vo chvíľach šťastia, pohody a úspechu. Odskúšali sme si, že tá Božia radosť zostáva nevýslovným spôsobom prítomná aj vo chvíľach ťažkej choroby a smrti...Vtedy sme viac ako inokedy súčasťou spoločenstva svätých, dedičmi ich skúsenosti a know how ich života s Bohom.
Nadovšetko nám svietil príklad Márie, Ježišovej Matky. Jej celoživotné "áno" Bohu a jeho vôli, až pod kríž, je nevýslovným svetlom. S ňou sme každý deň nášho spoločného života opakovali jej Magnificat (Lk 1, 46-55), jej obraz bol najmä pre manžela v čase jeho choroby veľkou útechou.
Pre posledné mesiace života môjho ťažko chorého manžela i pre mňa, a cez nás i pre naše deti boli svetlom slová mladučkej Chiary Luce Badano: "Ak to chceš ty, Pane Ježišu, chcem to aj ja."
Takýto postoj zjednotenia s Božou vôľou posvätil chvíle odchodu tejto novej blahoslavenej, i chvíle odchodu môjho manžela v roku jej blahorečenia (2010).
Ak niekde platia Ježišove slová "Nebojte sa!", tak práve pre chvíle hľadania, spoznávania a prijímania Božej vôle. Vďaka Bohu! Treba si to len odskúšať, že to platí a funguje všeobecne, nielen pre niekoľkých ľudí.
Terézia Lenczová, august 2013
---
Back to stories | Share on Facebook | Become a friend of mojpribeh.sk on FB and share the Gospel
Good news
---
Video
Zaujímavá a výpovedná skúsenosť západoeurópskeho muža s hinduizmom, budhizmom, jógou, ezoterikou a okultizmom.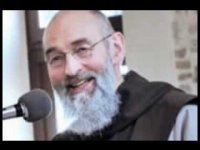 ---
Príbeh bývalého teroristu, ktorý dnes spája etniká a kmene.
Stephen Lungu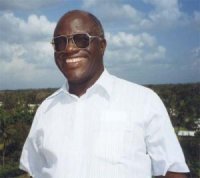 ---
Hudobníčka Lacey Sturm, bývalá speváčka kapely Flyleaf, bola presvedčenou ateistkou a mala v úmysle vziať si život... ale zrazu sa všetko zmenilo.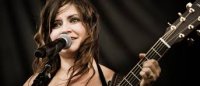 ---
"A rozhnevaný pán ho vydal mučiteľom, kým nesplatí celú dlžobu. Tak aj môj nebeský Otec urobí vám, ak neodpustíte zo srdca každý svojmu bratovi." (Mt 18, 34-35)
---
We all are part of a great story. The great story of the world is composed of past and present stories of lives of individual people. The portal mojpribeh.sk is focused on the most important moment of the story of the world and individual, the moment of personal experience of person with God.
Latest

Random
Total: 149 stories in this language.
There are 437 in all languages. To change the language please click on one of the flags.
Talks
Geoff a Gina Poulter
Geoff and Gina Poulter are active in healing ministry in Great Britain and in other European countries. They have zeal for building Lords kingdom. In Slovakia are already known mainly throwgh Jesus heals ministry where they were main speakers. They believe, that Lord comes with power, when we call him by His name and walk in faith. They are full of gentleness and kind behavior to people, which they serve with prayer for healing and prophetic giftings. Their ministry folows healings, sings and wonders.


2017-10-03

Ján Volko
I think Jesus plays a very important role. Faith in God helps me in difficult moments and also during competitions. I feel that God gives me His graces and blessing – and this is a huge support for me.


2017-03-27

Jerry Armelli
Former gay: It's a satisfying emotional and sexual relationship? Emotionally, sexually, absolutely; we both love sex. We're blessed. Sometimes we cry after we make love. It is very good.


2011-09-17
Facebook
Bulletin board
Books