Good news
Video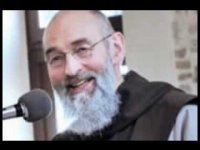 Zaujímavá a výpovedná skúsenosť západoeurópskeho muža s hinduizmom, budhizmom, jógou, ezoterikou a okultizmom.
---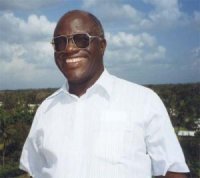 Príbeh bývalého teroristu, ktorý dnes spája etniká a kmene.
Stephen Lungu
---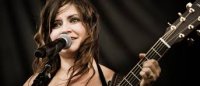 Hudobníčka Lacey Sturm, bývalá speváčka kapely Flyleaf, bola presvedčenou ateistkou a mala v úmysle vziať si život... ale zrazu sa všetko zmenilo.
---
"A rozhnevaný pán ho vydal mučiteľom, kým nesplatí celú dlžobu. Tak aj môj nebeský Otec urobí vám, ak neodpustíte zo srdca každý svojmu bratovi." (Mt 18, 34-35)
---
We all are part of a great story. The great story of the world is composed of past and present stories of lives of individual people. The portal mojpribeh.sk is focused on the most important moment of the story of the world and individual, the moment of personal experience of person with God.
Story - Peter Broz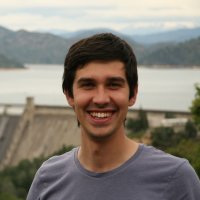 Peter spolu so svojou manželkou a synom žijú v Novej Dubnici. V rokoch 2012/2013 absolvoval Bethel School Of Supernatural Ministries v Reddingu, CA. Vedie Spoločenstvo Eliáš, ktoré je zapojené v obnove v Duchu Svätom.
Vo svojom živote som sa azda nikdy nezaoberal myšlienkou, či Boh existuje. Napriek (vtedy) neveriacim rodičom som vďaka starej mame spoznával biblické príbehy a trávil nedeľné dopoludnia v kostole.
Dalo by sa povedať, že som mal náboženský základ v podobe poznatkov a morálky. To bolo však všetko. Omše ma nudili a prikázania o čistote či hneve bolo ťažko dodržiavať. A Boh?
Videl som ho ako Autoritu, ako niekoho veľmi mocného, sediaceho na tróne s nohami na zemeguli. No hlavne vzdialeného. Nevedel som, ako sa k nemu dostať. Pamätám si jeden večer, kedy som si otvoril Bibliu a čítal prvú kapitolu Jánovho evanjelia: "Slovo bolo u Boha a to Slovo bol Boh" Vedel som, že v tých slovách bolo niečo hlboké a mocné. Bolo však v tom čase neprístupné.
Keď som mal šestnásť, prihlásil som sa na birmovku. Pôvodne som váhal. Nie z rebelantstva. Uvedomoval som si len, že môj život veriaceho nekorešpondoval aspoň s tým málom, čo som o Bohu vedel.
Nebol som vyvrheľ. Žil som slušný život. Nekradol som, nepil som. S rodičmi som mal fajn vzťah. Vnútri mi však niečo hovorilo, že žijem prázdnotu. Veľkú prázdnotu.
Ako teenager som objavoval svet, hľadal priateľov a chodil na výlety. Všetkému však chýbal zmysel. Niekto, kto by vstúpil do môjho sveta. A ten niekto čoskoro prišiel. Vstúpil do neho, zatriasol ním a nanovo ho postavil.
Príprava i samotná birmovka ubehli zdanlivo bez zmeny. Pomohli mi však ešte viac sa otvoriť duchovnu. Od birmovania som nič zvláštne neočakával. Navonok sa nič zvláštne nestalo. Boh však do mňa začal intenzívne zasievať. Prichádzali otázky. Výzvy.
V lete v roku 2000 som sa stal animátorom na farskom tábore. Dostal som sa do prostredia, kde viera bola samozrejmosťou. Nadovšetko však boli priateľstvá a lásky, ktoré ma držali v prostredí farnosti .
Prišla ponuka chodiť na modlitebné stretká od vedúceho, ktorý mal svoju formáciu v Spoločenstve pri Dóme sv. Martina. Bolo to zvláštne.
Hodiny sme sa modlili, ničomu som nerozumel. Mal som však ten istý pocit ako pri čítaní Jánovho evanjelia – intuíciu – že vstupujem do sveta, ktorý je oveľa hlbší než vidím svojimi očami. Moje odovzdanie života Ježišovi nebola láska na prvý pohľad, ale postupné spoznávanie starého priateľa, do ktorého som sa deň za dňom stále viac zamiloval.
Hrozný Boh z chrámovej výzdoby sa stával mojim intímnym priateľom. Každé stretko bolo ako rande. Každý dotyk jeho lásky, ako vášnivý bozk. Prestal som sa orientovať príkazmi a zákazmi. Začal som počúvať srdce. Môj duchovný život prestal motivovať strach zo zatratenia či trestu. Kraľovala láska k Ježišovi, pre ktorého som bol ochotný spraviť hocičo bláznivé.
Po dvoch rokoch som vďaka seminaristovi - novicovi, ktorý študoval v Toronte, zažil krst v Duchu Svätom. Je to ako keby každá bunka zažila totálnu slobodu, mojim telom prešiel elektrický prúd a v mojej mysli sa uvoľnila radosť, ktorá ma "nútila" chváliť, modliť sa, ďakovať. Život s Bohom už nebolo iba presvedčenie, ale moc, ktorá sídlila vo mne. Po trinástich rokoch kráčania s Ním môžem opäť s pokorou povedať – je to Jeho láska, ktorá premieňa môj svet. A potom aj náš.
---
Latest

Random
Total: 152 stories in this language.
There are 454 in all languages. To change the language please click on one of the flags.
Talks
Geoff a Gina Poulter
Geoff and Gina Poulter are active in healing ministry in Great Britain and in other European countries. They have zeal for building Lords kingdom. In Slovakia are already known mainly throwgh Jesus heals ministry where they were main speakers. They believe, that Lord comes with power, when we call him by His name and walk in faith. They are full of gentleness and kind behavior to people, which they serve with prayer for healing and prophetic giftings. Their ministry folows healings, sings and wonders.


2017-10-03

Petr Jašek
As we know, faith is not a question of heritage. People must get their personal relation with the Lord Jesus Christ. This cannot be inherited. You have to be reborn in Jesus. In my life something similar happened.


2017-04-10

Ján Volko
I think Jesus plays a very important role. Faith in God helps me in difficult moments and also during competitions. I feel that God gives me His graces and blessing – and this is a huge support for me.


2017-03-27
Facebook
Bulletin board
Books