Story - Dionýz Ordódy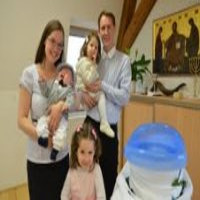 Manžel, otec 3 detí a člen komunity Jána Krstiteľa.
Chcel by som sa s vami podeliť o moju životnú skúsenosť s Ježišom Kristom. Môj príbeh sa začína v bratislavskej mestskej časti Lamač, kde som odmalička vyrastal s mojimi piatimi súrodencami. Moji rodičia nás vychovávali v skromnosti, láske, súdržnosti a vo viere v Pána Ježiša. Chodievali sme na sväté omše, spoločne sme sa modlievali, svätili sme sviatky so sviatočnou atmosférou; skrátka naša rodina bola aktívna a dala mi výborný základ do života.
V čase puberty som však skoro ako každý mladý chlapec na sídlisku mal svoju partiu kamarátov a moje záujmy boli prirodzene odlišné. Plnými dúškami som zakúšal svet, kde som prišiel do styku s alkoholom a mäkkými drogami. Mal som aj zopár vzťahov, ktoré však dopadli fiaskom. Postupom času som vieru a hodnoty, ktoré som mohol zakúšať v rodine videl ako niečo nepotrebné a fanatické – tieto hodnoty sa mi oddiaľovali.
Moja mama a sestra stále hovorili iba o Bohu a o veciach a ľuďoch v spoločenstve. Všetko čo sa týkalo tejto témy som bral do určitej miery z rezervou – bolo mi to vzdialené. Oveľa bližšie a príjemnejšie bolo pre mňa tráviť čas z mojou partiou zo sídliska. Môj životný štýl, však naberal vysoké obrátky, až kým nenabral istý stereotyp, čo sa týkalo mojich aktivít a záujmov.
Po pár rokoch som pociťoval, že ma takýto život nenapĺňa a cítil som sa unudene. Už ma prestával baviť neustály kolotoč "ožieračiek" a nočného života. Nevedel som, čo chcem, cítil som, že akoby mi niečo chýbalo, no nevedel som čo to je. Moji rodičia sa kvôli mne veľa trápili. Pamätám si na chvíľu, keď som išiel vysypať smeti, predtým ako sme mali ísť celá rodina na dovolenku k moru a ja som sa už pár hodín nehlásil. Po pár hodinách sa ozvala našim polícia, že som bol zadržaný a odvedený na policajnú stanicu. ( Našťastie to všetko dopadlo happy endom  )
Moja sestra a mama v tom období začali navštevovať jedno kresťanské spoločenstvo v Bratislave. Stále som sa im vysmieval a hovoril som im, že sú fanatičky. To ako sa modlili a o čom hovorili sa mi zdalo uletené a zbytočné. V decembri roku 1999 Komunita Ján Krstiteľ robila v Bratislave kurz Jozue, ktorý je zameraný na víťaznú mentalitu kresťana. Moja mama a sestra sa rozhodli, že ma tam zahlásia, napriek tomu, že som s tým nesúhlasil. Keďže som sa dozvedel, že to už za mňa celé zaplatili, povedal som si, že nejako tie tri dni pretrpím, hlavne, že budú mať radosť.
Keď som prišiel prvý deň na kurz, zdalo sa mi všetko uletené, ako ľudia okolo mňa chvália Boha a ako o ňom hovoria. Ešte v ten večer som si z toho všetkého išiel riadne vypiť... Na druhý deň som presedel kurz ( neviem, či som mal "poopicový stav" ), ale veľa som rozmýšľal... Tretí deň sme boli vyzvaní do jednej aktivity, kde sme mali odovzdať Ježišovi všetko, čo nás trápi a ťaží. Každý hriech a bremeno, ktoré nám bráni ísť za ním. Vtedy som si povedal, že to skúsim a svedomito to urobím a všetko vyznám a odovzdám Bohu. Písali sme to na papieriky, ktoré sme počas modlitby hádzali do ohňa – kde zhoreli – tak ako aj Ježiš sňal naše hriechy a bremeno.
Ako som všetko vyznal a hodil papierik do ohňa, spievali sme jednu pieseň a v tom okamihu sa mi dal Ježiš spoznať osobne. Zažil som dotyk jeho lásky – jeho blízkosť a prítomnosť. Celé srdce mi horelo a v očiach som mal slzy. Prežil som v tom okamihu, že je reálne prítomný a že ma miluje takého aký som. Ešte v ten deň som mu odovzdal môj život a vyznal som ho ako osobného Pána a Spasiteľa.
V ten deň 4. Decembra 1999 Ježiš zmenil môj život a aj moje hodnoty. Večer som prišiel domov a začal som čítať Bibliu. Doslova som "hltal" Božie Slovo. Môj život sa naplnil radosťou. Kamaráti, s ktorými som predtým trávil čas boli zo mňa šokovaní – nespoznávali ma. Vnímal som túžbu hovoriť im o tom, čo Ježiš spravil v mojom živote. On je Ten, ktorý má riešenie pre každého z nás.
Po pár rokoch som sa zoznámil s mojou manželkou Monikou, ktorá mala vtedy len 16 rokov. Hneď sme sa do seba zaľúbili a plánovali spoločnú budúcnosť. Po troch rokoch chodenia sme sa zobrali. Bol som veľmi šťastný, že Monika pozná Ježiša a má s ním tiež živý vzťah. Na začiatku manželstva to však nebolo až také ružové ako sme si predstavovali. Vnímali sme, že nám chýba spoločenstvo ľudí, s ktorými by sme mohli zdieľať našu radosť z viery.
Asi po roku manželstva sme sa rozhodli spoločne kráčať v Komunite Ján Krstiteľ, pre ktorú nám zahoreli srdcia – vedeli sme, že je to miesto, kde patríme.
Prežívame tu podnes skúsenosť so Živým Ježišom, ktorý je prítomný medzi nami, skúsenosť s Duchom Svätým a priateľstvo.
Je to miesto, kde môžeme rásť, byť formovaní a slúžiť. Ježiš skrze Komunitu mocne požehnal naše manželstvo a našu rodinku. V priebehu piatich rokov sa nám narodili tri krásne detičky, za ktoré sme Bohu veľmi vďační. Sme svedkami toho, ako Ježiš každý deň koná v našich životoch a v životoch našich detí.
---
Back to stories | Share on Facebook | Become a friend of mojpribeh.sk on FB and share the Gospel
Good news
---
Video
Zaujímavá a výpovedná skúsenosť západoeurópskeho muža s hinduizmom, budhizmom, jógou, ezoterikou a okultizmom.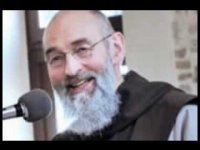 ---
Príbeh bývalého teroristu, ktorý dnes spája etniká a kmene.
Stephen Lungu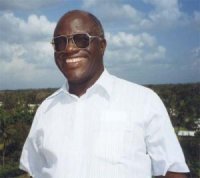 ---
Hudobníčka Lacey Sturm, bývalá speváčka kapely Flyleaf, bola presvedčenou ateistkou a mala v úmysle vziať si život... ale zrazu sa všetko zmenilo.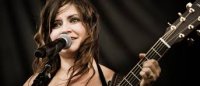 ---
"A rozhnevaný pán ho vydal mučiteľom, kým nesplatí celú dlžobu. Tak aj môj nebeský Otec urobí vám, ak neodpustíte zo srdca každý svojmu bratovi." (Mt 18, 34-35)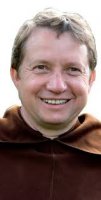 ---
We all are part of a great story. The great story of the world is composed of past and present stories of lives of individual people. The portal mojpribeh.sk is focused on the most important moment of the story of the world and individual, the moment of personal experience of person with God.
Latest

Random
Total: 149 stories in this language.
There are 437 in all languages. To change the language please click on one of the flags.
Talks
Geoff a Gina Poulter
Geoff and Gina Poulter are active in healing ministry in Great Britain and in other European countries. They have zeal for building Lords kingdom. In Slovakia are already known mainly throwgh Jesus heals ministry where they were main speakers. They believe, that Lord comes with power, when we call him by His name and walk in faith. They are full of gentleness and kind behavior to people, which they serve with prayer for healing and prophetic giftings. Their ministry folows healings, sings and wonders.


2017-10-03

Ján Volko
I think Jesus plays a very important role. Faith in God helps me in difficult moments and also during competitions. I feel that God gives me His graces and blessing – and this is a huge support for me.


2017-03-27

Jerry Armelli
Former gay: It's a satisfying emotional and sexual relationship? Emotionally, sexually, absolutely; we both love sex. We're blessed. Sometimes we cry after we make love. It is very good.


2011-09-17
Facebook
Bulletin board
Books