Story - P. Vojtech Kodet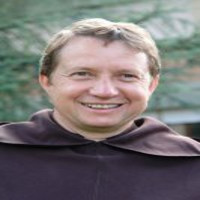 Je členom programového tímu Charizmatickej konferencie www.cho.cz

Od roku 2001 je členom tímu, ktorý pripravuje a organizuje letné tábory pre mládež s názvom JUMP www.jump.cho.cz

V roku 2012 sa stal spoluzakladateľom neziskovej organizácie BAKHITA o.p.s. www.bakhita.eu , ktorá je zameraná na pomoc ľuďom a rodinám na ceste od rôznych foriem moderného otroctva.

Behom celého svojho kňazského života se venuje prednáškovej a formačnej činnosti, dává duchovné cvičenia, venuje sa duchovnému doprevádzaniu a službe uzdravovania a oslobodzovania.

Viac informácií môžete nájsť:
www.vojtechkodet.cz

Mnozí z nás vyrůstali v křesťanské rodině a osvojili si náboženské zvyklosti dřív, než si vůbec stačili položit otázku, co to vlastně znamená být křesťanem. Jiní objevili křesťanství až jako dospělí, takže nejsou tolik v zajetí zvykovosti. A přece, i jim se může stát, že se život víry s celou svou novostí scvrkne na jakousi luxusní "půdní vestavbu", která má své přesně vymezené místo, ale mnoha oblastí praktického života se vlastně nedotýká.
Někteří dokonce žijí své křesťanství tak trochu jako pohanské náboženství: vnímají Boha buď jako vzdáleného a vyvýšeného, jakoby na vrcholu vysokého kopce, který je třeba vlastními silami zdolat, aby se člověk Bohu přiblížil, anebo jako někoho náchylného k hněvu, koho je třeba si náboženskými úkony udobřit a naklonit. Potom jdou za Bohem z pocitu povinnosti a ze strachu, nikoli z lásky. A místo aby Bohu naslouchali, tak mu stále něco říkají; místo aby dali prostor jeho konání ve svém životě, sami se pořád snaží něco pro něj konat, ovšem stále s nepříjemným pocitem, že mu stejně nic lidského asi není dost dobré.
Naštěstí to nejsem na prvním místě já, kdo hledá Boha, ale Bůh, kdo hledá mě. On si mě již před stvořením světa zamiloval a vyvolil (srov. Ef 1,4-5), zápasí o mě, chce mi projevovat svoji lásku a stojí o mé přátelství, obětuje se za mě a čeká, až ho pustím do svého života. Podstata křesťanského života tedy nespočívá v tom, že chodím do kostela, že něco dělám nebo nedělám, že mám větší či menší povědomí o článcích víry. Křesťanství je vztah – osobní vztah Boha k člověku a člověka k Bohu, v Kristu Ježíši. Jinými slovy, je to vztah, do kterého nás uvádí Ježíš, vztah, který má sílu ovlivnit a utvářet celý náš život.
Jádra křesťanství se začínám dotýkat v okamžiku, kdy pochopím, že Bůh je ten, který si mě zamiloval, a kdy to prožiji na vlastní kůži. Když pochopím a prožiji, že Bůh je ten, který mě hledá, a zakusím, že jsme se konečně setkali. Když pochopím a prožiji, že Bůh ke mně mluví, zaslechnu jeho hlas ve svém srdci a začnu ho poslouchat. Je velmi důležité, abych ho sám za sebe do svého života, do svého srdce pozval a dovolil mu, aby byl nejen mým Spasitelem, který mě vykoupil svou krví, nejen učitelem, který mi říká, co je správné, ale také mým Pánem, jemuž patří celý můj život, všechno, co jsem a co mám.
Když Pán volá k následování, může to na první pohled vypadat, jako by nám chtěl všechno sebrat. Bůh ale vždycky dává, a jestli po člověku chce, aby mu něco odevzdal, tak jenom proto, aby mu sám mohl dát něco lepšího. Povolání k následování je povolání k životu, k plnosti života: "Já jsem přišel, aby měli život a měli ho v hojnosti" (srov. Jan 10,10).
Učednictví je tedy založeno na hlubokém přátelství s Kristem, na vztahu od srdce k srdci. Odpovídá tomu, po čem člověk ve svém životě nejvíce touží: aby byl v lásce přijat, aby se v lásce mohl vydat a přijmout druhého. Čili podstatou následování Krista je láska, která se dává. Nezapomeňme však, že vždycky je to na prvním místě Bůh, který se dává nám. "V tom záleží láska: ne že my jsme milovali Boha, ale že on si zamiloval nás a poslal svého Syna jako smírnou oběť za naše hříchy" (1 Jan 4,10). Čili výchozí i cílový bod povolání je láska Boží k člověku. Máme se postupně připodobňovat Bohu, abychom také my byli schopni této lásky vůči Bohu a vůči druhým, a měli tak život v plnosti.
Vztah učednictví má svou dynamiku. Má svůj počátek, často spojený s milostí obrácení, ale neomezuje se pouze na nějaký okamžik, i kdyby byl velmi výjimečný. Je to trvalý dialog dvou osob, jedinečná historie vzájemné lásky, která se uskutečňuje celý život. Jeho cílem je co nejdůvěrnější spojení s Bohem v lásce, připodobnění se Kristu až k dosažení plnosti Kristovy v nás (srov. Ef 4,13).
Když Ježíš povolal své učedníky, dali se do pohybu, a to nejen navenek, ale především uvnitř. Následovat Krista většinou neznamená zanechat rodinu a práci, ale svěřit se mu s tím vším do rukou, opustit své představy o Bohu i o životě. "Pojď za mnou" – to znamená dovol mi, abych se ti dal poznat; dovol mi, abych já zorganizoval tvůj život, věř mi, že to s tebou myslím dobře a že tě povedu. Přestaň už chodit jenom tam, kam jsi chodil sám, a následuj mě. Následovat Krista znamená přebývat stále v jeho blízkosti a ptát se, co se mu líbí, potažmo sdílet jeho poslání pro druhé a pro svět.
S povoláním k následování je tedy spojeno pozvání, abychom denně umírali svému sobectví. Pán řekl jasně svým učedníkům: "Kdo chce jít za mnou, zapři sám sebe, vezmi svůj kříž a následuj mě"(Mt 16,24). Slova o sebezáporu a o kříži však vyslovil až ve chvíli, kdy jeho učedníci zakusili jeho lásku a moudrost, když se zrodila jejich touha jít za ním. Prvním ani posledním slovem evangelia totiž není kříž, prvním a posledním slovem evangelia je láska Boží k člověku. Je-li člověk pozitivně zasažen láskou Boží, je-li fascinován Kristem, je jím přitahován. Pak teprve prosí, aby mohl jít za ním. A tehdy mu Pán řekne: Pojď za mnou, jenom věz, že následování něco stojí.
Ježíšovo zapři sám sebe však neznamená, že se musím stále zříkat všeho, co mě těší; znamená to ale, že už si nejsem svým vlastním pánem. A nejvyšší stupeň mé seberealizace není v tom, že se uskutečňuji na úkor druhých, ale naopak, že jsem schopen stát se darem pro druhé lidi.
Učedník je sice povolán a odpovídá Kristu osobně, sám za sebe, ale nenásleduje ho sám, není na život sám. Od počátku svého působení vytváří Ježíš společenství těch, kteří mu uvěřili, a které se prostřednictvím eucharistie stává něčím mnohem víc... Když nám někteří bližní jdou na nervy, mohlo by se zdát, že společenství nebo církev jsou jen obtížemi navíc. Nemusíme-li však kráčet cestou víry a služby Božímu království sami, je to velký dar.
K tomu, abychom byli vůbec schopni v lidském těle zakoušet Boha a vnímat jeho vůli, potřebujeme dar Ducha. Toho Ježíš slíbil apoštolům a také ho v plnosti seslal a sesílá na všechny, kteří o něj prosí (srov. Lk 11,13). Bez Ducha svatého bychom žili ve stálém pokušení náboženského formalismu. Duch nás uvádí do veškeré pravdy (srov. Jan 16,13) a také nám zprostředkovává skutečný život. Jen milostí Ducha svatého můžeme být proměněni a připodobněni Kristu, mít jeho pokoru a lásku, jeho smýšlení (srov. Flp 2,5) – zkrátka stát se jeho učedníky.
K učednictví pochopitelně patří chvíle, které člověk tráví s Bohem sám, chvíle, ve kterých mu svěřuje, co ho trápí, a naslouchá jeho slovu. Bez sdílení žádný vztah neroste, proto neroste ani vztah s Bohem, pokud se nemodlím. Potřebujeme modlitbu, abychom našli své Ty a v něm jistotu, že nás miluje; tím však učednictví nekončí, spíše začíná. Životní styl Ježíšova učedníka se ale rodí ve chvíli, kdy se začneme živého Boha ve všem ptát, co se mu líbí, a začneme mu naslouchat srdcem. Číst Boží slovo a utvářet podle něho svůj život se učíme celý život. Někdy vnímáme nárok jeho slova jako příliš těžký. Jindy je nám zatěžko uvěřit jeho zaslíbení, jako by patřilo někomu jinému, někomu, kdo si Boží přízeň více zaslouží.
Podstatou učednictví je především naše ochota učit se, měnit smýšlení ve škole svého Mistra. Vždyť nepochopení mezi lidmi a Bohem prochází celou historií a netýká se jen lidí nevěřících. Ani první učedníci vždycky nechápali Boží cesty, často měli jiný názor na věc. Vzpomeňme, jak Petr nemohl pochopit, že Pán bude muset projít utrpením, a musel si vyslechnout ne příliš lichotivé napomenutí (srov. Mt 16,23). Nebo když Pán mluvil o svém záměru stát se pro nás chlebem života – v té chvíli ho dokonce většina dosavadních učedníků opustila (srov. Jan 6,66). Jindy Pán řekl "pojďme jinam", zrovna když se všechno dařilo a lidé mu ochotně naslouchali. Nechápali, proč by měli někam odcházet, když byli konečně přijati a bylo jim tam dobře… Není snadné být člověkem, který ve všem následuje svého Pána a učí se chodit v jeho stopách, žít v jeho Duchu. Není snadné být člověkem, který chce poslouchat a nechat se vést, který se denně ptá: Pane, co se ti líbí? Ale je to jediná cesta a jediný způsob, jak žít křesťanství naplno.
Je třeba se postupně stávat lidmi, kteří milují slovo Boží, protože v něm je pravda i život, protože se skrze ně setkáváme s živým Kristem. Slovo Boží, to není soubor povznášejících myšlenek, ale pokrm, mana, kterou Bůh dává každému na každý den. Staneme-li se lidmi, kteří skutečně naslouchají Slovu, začne Bůh měnit náš život. Zůstaneme-li v jeho slově, budeme vpravdě jeho učedníky (srov. Jan 8,31). Zůstaneme-li v jeho lásce, poneseme ovoce, které bude mít trvání pro věčnost (srov. Jan 15,16).
Vyčovanie bolo prevzaté z
www.vojtechkodet.cz
so súhlasom P. Vojtecha Kodeta
---
Back to stories | Share on Facebook | Become a friend of mojpribeh.sk on FB and share the Gospel
Good news
---
Video
Zaujímavá a výpovedná skúsenosť západoeurópskeho muža s hinduizmom, budhizmom, jógou, ezoterikou a okultizmom.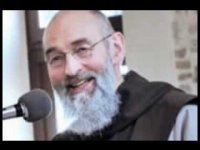 ---
Príbeh bývalého teroristu, ktorý dnes spája etniká a kmene.
Stephen Lungu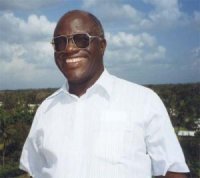 ---
Hudobníčka Lacey Sturm, bývalá speváčka kapely Flyleaf, bola presvedčenou ateistkou a mala v úmysle vziať si život... ale zrazu sa všetko zmenilo.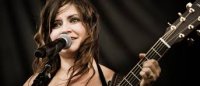 ---
"A rozhnevaný pán ho vydal mučiteľom, kým nesplatí celú dlžobu. Tak aj môj nebeský Otec urobí vám, ak neodpustíte zo srdca každý svojmu bratovi." (Mt 18, 34-35)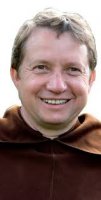 ---
We all are part of a great story. The great story of the world is composed of past and present stories of lives of individual people. The portal mojpribeh.sk is focused on the most important moment of the story of the world and individual, the moment of personal experience of person with God.
Latest

Random
Total: 149 stories in this language.
There are 437 in all languages. To change the language please click on one of the flags.
Talks
Geoff a Gina Poulter
Geoff and Gina Poulter are active in healing ministry in Great Britain and in other European countries. They have zeal for building Lords kingdom. In Slovakia are already known mainly throwgh Jesus heals ministry where they were main speakers. They believe, that Lord comes with power, when we call him by His name and walk in faith. They are full of gentleness and kind behavior to people, which they serve with prayer for healing and prophetic giftings. Their ministry folows healings, sings and wonders.


2017-10-03

Ján Volko
I think Jesus plays a very important role. Faith in God helps me in difficult moments and also during competitions. I feel that God gives me His graces and blessing – and this is a huge support for me.


2017-03-27

Jerry Armelli
Former gay: It's a satisfying emotional and sexual relationship? Emotionally, sexually, absolutely; we both love sex. We're blessed. Sometimes we cry after we make love. It is very good.


2011-09-17
Facebook
Bulletin board
Books