Story - Pavol Durec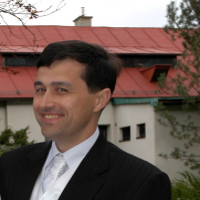 Bývalý člen Svedkov Jehovových.
Ak by ste sa ma opýtali, kedy som naposledy stretol Ježiša Krista, Syna Božieho odpovedal by som, že dnes ráno pri modlitbe (je nedeľa ráno). Keď by ste sa ma však spýtali, že kedy som Ježiša stretol naposledy nejako mimoriadnejšie, osobitným spôsobom (hoci rozprávať sa a počúvať svojho Stvoriteľa je určite dostatočne mimoriadne), povedal by som "včera počas svätej omše". Z pohľadu iných ľudí možno vyzerá moje správanie po svätej omši trochu čudné. Vidieť v Trnave cez týždeň muža na svätej omši, to sa ešte dá pochopiť (aj keď je nás mužov poredšie), ale vidieť ako tento muž zostane po svätej omši aj vyše pol hodiny sa modliť s pohľadom upretím na svätostánok (hoci nie je adorácia ani iná modlitba) to sa tak často nevidí. Priznám sa však, že mne je zase úprimne čudné, že kostol nie je nabitý do posledného miesta vždy, keď je otvorený. Svojich blížnych však v duchu "ospravedlňujem", že ak by chápali a prežívali pred eucharistiou to isté čo ja, určite by s Pánom Ježišom trávili oveľa viac času ako to robím ja. Lebo som slabý človek a veľký hriešnik. Nuž je to už raz tak, že Ježiš Kristus, osobitne Kristus prítomný v eucharistií sa stal takpovediac mojím osudom.
No nebolo to tak vždy. Práve naopak, bolo to úplne, ale úplne inak. Môj vzťah k Ježišovi v Eucharistií sa začal rodiť pred 11 rokmi počas mojej prípravy ku krstu. Preberali sme tému sviatosť oltárna - Eucharistia.
Pán farár mi práve vysvetľoval slová Ježiša Krista z evanjelia podľa Jána: " Ja som chlieb z neba." a "Kto bude jesť moje telo a piť moju krv bude mať život večný a ja ho vzkriesim v posledný deň."
Dodnes si pamätám môj šok z poznania, že "Oni (to ako katolíci) tieto slová chápu doslova, premenený chlieb a víno ako skutočné Kristovo telo a krv. Teda Boh je naozaj s nami po všetky dni."
Z tohto objavu povstala moja viera. Potom prišiel deň môjho krstu (sviatosti krstu, birmovania a prvého svätého prijímania) a s ním prvá skúsenosť. Nie, nič svetoborné som nezažil a predsa po asi roku sviatostného života (takmer denné sväté prijímanie, pravidelná spoveď) som zistil, že to už nie je len viera v skutočnú prítomnosť, ale že Božiu prítomnosť v eucharistií priamo zažívam. To čo som pochopil rozumom, potom prijal vierou teraz priamo zažívam v konkrétnej skúsenosti vlastného života. Neraz prichádzam na svätú omšu veľmi unavený (dosť často), niekedy plný starostí a občas nevidiaci východisko, no nikdy neodchádzam taký ako som prišiel. Ježiš neodstraňuje problémy z môjho života ani nerobí môj život ľahší, alebo jednoduchší. No mení môj vnútorný postoj k týmto veciam. Ťažko to vysvetliť, to treba zažiť!
Ešte stručne o mojej ceste do katolíckej cirkvi. Narodil som sa v rodine Svedkov Jehovových. Takže už ako malé dieťa (asi 5-6 rokov), som na svoj vek celkom dobre poznal Bibliu. S Katolíckou cirkvou som sa občas nepriamo stretol a pokladal som ju za "súčasť veľkého Babylonu – svetovej ríše falošného náboženstva". Jedného dňa (bolo to krátko po páde komunizmu) sme pri povestnej službe od dverí k dverám, natrafili na mladého katolíka, ktorý vedel svoju vieru brániť aj citátmi z Písma. A slová Ježiša Krista Petrovi: "Ty si Peter a na tejto skale postavím svoju Cirkev a pekelné brány ju nepremôžu," ostali uviaznuté v mojom srdci. Aj keď som si to nechcel priznať, začal som tušiť, že všetko bude úplne inak, ako ma naučili. O tri roky nato som z náboženskej spoločnosti Jehovových Svedkov vystúpil s tým, že "Toto určite pravda nebude!". Ostal som však v stave akejsi nerozhodnosti, neschopný zmeniť svoj život. Svetlo do tejto mojej situácie prišlo o ďalšie tri roky cez knihu "Mária hovorí k svetu", o zjavení Panny Márie v portugalskej Fatime v roku 1917. Prežil som vtedy Boží dotyk nielen v rozume, ale aj v srdci. Otvorili sa mi "oči" a začal som vidieť kde je pravda. Ba s odstupom času je mi jasné, že nie ja som našiel pravdu, ale Pravda si našla mňa. A pravda nie je idea, Pravda je osoba. Je to Ježiš Kristus, Syn Boží.
Vtedy som sa začal naozaj modliť. Trvalo mi ešte istý čas prekonať svoju nerozhodnosť, až som sa vybral za miestnym správcom farnosti a požiadal ho o prijatie do Katolíckej cirkvi. Pokračovanie už poznáte.
Už som povedal, že som slabý a hriešny človek. No za tých 10 rokov som prežil a prežívam vo svojom vnútri každodenné oslobodzovanie a uzdravovanie, ktoré sa podľa mňa nedá vysvetliť inak ako božím pôsobením. Je to každodenné stretnutie s Bohom. A ako kvapkajúca voda po rokoch odplaví aj tvrdý kameň, tak Boh premieňa moje srdce a celú moju bytosť.
---
Back to stories | Share on Facebook | Become a friend of mojpribeh.sk on FB and share the Gospel
Good news
---
Video
Zaujímavá a výpovedná skúsenosť západoeurópskeho muža s hinduizmom, budhizmom, jógou, ezoterikou a okultizmom.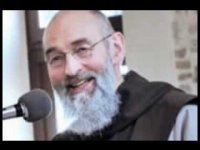 ---
Príbeh bývalého teroristu, ktorý dnes spája etniká a kmene.
Stephen Lungu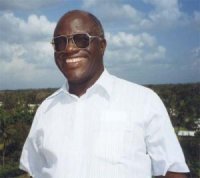 ---
Hudobníčka Lacey Sturm, bývalá speváčka kapely Flyleaf, bola presvedčenou ateistkou a mala v úmysle vziať si život... ale zrazu sa všetko zmenilo.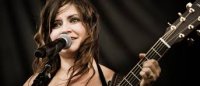 ---
"A rozhnevaný pán ho vydal mučiteľom, kým nesplatí celú dlžobu. Tak aj môj nebeský Otec urobí vám, ak neodpustíte zo srdca každý svojmu bratovi." (Mt 18, 34-35)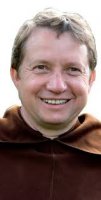 ---
We all are part of a great story. The great story of the world is composed of past and present stories of lives of individual people. The portal mojpribeh.sk is focused on the most important moment of the story of the world and individual, the moment of personal experience of person with God.
Latest

Random
Total: 149 stories in this language.
There are 437 in all languages. To change the language please click on one of the flags.
Talks
Geoff a Gina Poulter
Geoff and Gina Poulter are active in healing ministry in Great Britain and in other European countries. They have zeal for building Lords kingdom. In Slovakia are already known mainly throwgh Jesus heals ministry where they were main speakers. They believe, that Lord comes with power, when we call him by His name and walk in faith. They are full of gentleness and kind behavior to people, which they serve with prayer for healing and prophetic giftings. Their ministry folows healings, sings and wonders.


2017-10-03

Ján Volko
I think Jesus plays a very important role. Faith in God helps me in difficult moments and also during competitions. I feel that God gives me His graces and blessing – and this is a huge support for me.


2017-03-27

Jerry Armelli
Former gay: It's a satisfying emotional and sexual relationship? Emotionally, sexually, absolutely; we both love sex. We're blessed. Sometimes we cry after we make love. It is very good.


2011-09-17
Facebook
Bulletin board
Books