Good news
Video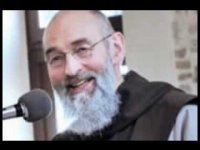 Zaujímavá a výpovedná skúsenosť západoeurópskeho muža s hinduizmom, budhizmom, jógou, ezoterikou a okultizmom.
---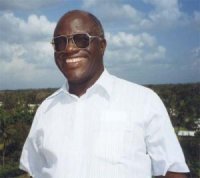 Príbeh bývalého teroristu, ktorý dnes spája etniká a kmene.
Stephen Lungu
---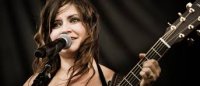 Hudobníčka Lacey Sturm, bývalá speváčka kapely Flyleaf, bola presvedčenou ateistkou a mala v úmysle vziať si život... ale zrazu sa všetko zmenilo.
---
"A rozhnevaný pán ho vydal mučiteľom, kým nesplatí celú dlžobu. Tak aj môj nebeský Otec urobí vám, ak neodpustíte zo srdca každý svojmu bratovi." (Mt 18, 34-35)
---
We all are part of a great story. The great story of the world is composed of past and present stories of lives of individual people. The portal mojpribeh.sk is focused on the most important moment of the story of the world and individual, the moment of personal experience of person with God.
Story - Pavel Hradil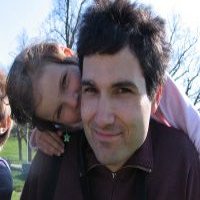 Otec dvoch detí, v súčastnosti profesionálny rodič.
Narodil som sa v rodine, kde som bol od malička vedený aj so svojou sestrou k Bohu. Bola to viac tradičná cesta, ale Boha sme poznali. K prvému osobnejšiemu kontaktu s Bohom som sa dostal v ôsmej triede.
Ďakujem mojim rodičom za to, že aj keď mi ostával posledný rok na ZŠ, neváhali a dali ma na novo otvorenú cirkevnú školu. Tu som objavil úžasný kolektív priateľov a učiteľa náboženstva, ktorý nám ukázal, akou cestou sa máme uberať, aby sme dosiahli večný život. Bolo to veľmi oslovujúce a ja som túžil celý svoj život obetovať Bohu - duchovnému povolaniu. Nemal som ani chuť započať štúdium na svojej vysnívanej strednej škole – strojarine a rozhodol som sa pre novootvorené cirkevné gymnázium. Tu v treťom ročníku som spoznal obnovu v Duchu Svätom. Dospieval som a prvý krát sa ma Boh osobne dotýkal.
Dominantná racionálna zložka mojej osobnosti mnohokrát bránila mojim emóciám vyjsť na povrch. Napriek tomu som prežíval s Ježišom oázu pokoja, silu odhodlania a Božieho bojovníka. Mohol som siahnuť na jeho dary, prežívať dobrodružstvo a milosť evanjelizácie. Mali sme spoločenstvo. Tu sme zažívali Božie vedenie do služby a povolania. Boh nám dal úžasných vodcov a vedenie. Boli a sú to pre mňa veľké vzory. Postupne som rástol a v spoločenstve som si našiel svoju životnú partnerku Martušku. Ukončil som vysokú školu – Liečebnú pedagogiku, pre ktorú som sa rozhodol práve z dôvodu túžby raz v živote pracovať s ľudmi. V tomto bode života mi zomrel otec. Pre mňa to bola ohromujúca skúsenosť s prijatím smrti. Aj keď to bol smutný čas, zažíval som veľmi konkrétne prechod z jedného sveta do toho k Ježišovi a nabral som veľkú istotu a pokoj v tom, že raz – kedykoľvek - príde čas smrti a môžem sa na tento moment tešiť. Následne som prešiel rôzne zamestnania od komerčných až po sociálne. Hľadal som svoje miesto v .povolaní. Nakoľko som technicky orientovaný na jednej strane a na druhej je veľká túžba pracovať pre ľudí, nevedel som nájsť to pravé miesto, kde by som mohol odovzdať svoj potenciál.
Po ôsmich rokoch manželstva a dvoch našich deťoch sme sa s Martuškou dozvedeli o možnosti pracovať ako profesionálni rodičia. To znamená prijať deti z detského domova a starať sa o ne pokiaľ sa pre nich nenájde vhodná adoptívna, pestúnska alebo uzdravená biologická rodina. Bývali sme v paneláku a tak nám bolo jasné, že pokiaľ chceme túto prácu vykonávať obaja, budeme musieť prijať viac detí a preto budeme potrebovať dom.
Po rôznych hľadajúcich útrapách sme objavili dom v krásnom kopaničiarskom prostredí, 112km od domova, kde sme mali všetkých priateľov a rodinu. Nebolo to ľahké rozhodnutie, hlavne pre Martušku. V jednom okamihu sme menili prácu, bývanie aj sociálne prostredie. Dom, ktorý sme kúpili bol v zúfalom stave. Veľa veci nám pri kúpe utajili a preto začiatky boli náročné. Mnoho krát som Bohu hovoril, prečo to dopustil, aby sme kúpili tento zlý dom. Dnes vidím, že lepšia voľba byť nemohla. Dom sme po čase skrotili a naučili sa z niektorými vecami existovať.
Prostredie pre našu prácu je fantastické a neviem si predstaviť, že by sme bývali v zástavbe, trebárs aj na dedine. Deti tu majú voľnosť, pokoj a prírodu, ktorá nám tu stále sprítomňuje Boha.
Až odstupom času vidím, aký bol Boh milostivý a dobrý, keď nás poslal práve sem. Stačilo tak málo a boli by sme úplne inde. Jeden dom sme stratili v poslednej minúte a zdal sa nám tak ideálny. Len som si vtedy povzdychol – snáď to tak má byť. Je mi to len dôkazom, že áno. Boh vie kam nás vedie, i keď to v prítomnosti tak nevyzerá. Padám a robím chyby. Práca, ktorú robíme je krásna, ale psychicky únavná a o to viac sa rodia tie chyby. Ale za tých 34 rokov viem, že dôležitá je vernosť, pokora, poslušnosť. Potom viem, že Boh ma zdvihne, keď padnem, ukáže smer, aj keď ho nevidíme a my tým pádom dovolíme rásť nie len sebe, ale aj našim deťom a tým, ktorý nám boli zverení.
---
Latest

Random
Total: 155 stories in this language.
There are 465 in all languages. To change the language please click on one of the flags.
Talks
Geoff a Gina Poulter
Geoff and Gina Poulter are active in healing ministry in Great Britain and in other European countries. They have zeal for building Lords kingdom. In Slovakia are already known mainly throwgh Jesus heals ministry where they were main speakers. They believe, that Lord comes with power, when we call him by His name and walk in faith. They are full of gentleness and kind behavior to people, which they serve with prayer for healing and prophetic giftings. Their ministry folows healings, sings and wonders.


2017-10-03

Petr Jašek
As we know, faith is not a question of heritage. People must get their personal relation with the Lord Jesus Christ. This cannot be inherited. You have to be reborn in Jesus. In my life something similar happened.


2017-04-10

Ján Volko
I think Jesus plays a very important role. Faith in God helps me in difficult moments and also during competitions. I feel that God gives me His graces and blessing – and this is a huge support for me.


2017-03-27
Facebook
Bulletin board
Books