Story - Prof. Štefan Šmálik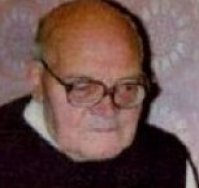 Katolícky kňaz, duchovný vodca, historik a disident.
Viac informácií na stránke: smalik.szm.com
Pri oslavách 80. Roku života ďakoval Pánu Bohu a prosil, aby sa splnila túžba žalmistu:
" Ti, čo vyrastajú v dome Pánovom, v nádvoriach nášho Boha budú prekvitať. Ešte aj v starobe budú prinášať ovocie, úrodní budú a plní sviežosti; a tak zvestujú, že Pán je spravodlivý a neprávosti v ňom niet." (Ž 92, 14 – 16)

Vôkol nás sa pohybujú aj ľudia nenápadní, málovravní, skromní. Za nich hovorí ich práca, skutky a činy. Jedným z takýchto ľudí bol aj kňaz Štefan Šmálik. V rannom živote prežil hrôzy prvej svetovej vojny, nasledovali jej dôsledky. Opäť druhá svetová vojna, ktorá ešte hlbšie zasiahla jeho vnímavú a hlbokú ľudskú dušu. Kňaz, vzdelaný a ovplyvnený francúzskou kultúrou na vlastnej koži prežíva prechod frontu. Okrem kňazských povinnosti, lásky k práci s mládežou, ho láka história Slovenska a ruský jazyk. S nástupom komunistickej moci sa dostal za svoju činnosť do nemilosti mocipánov.

Z jeho spomienok vyberám:
V školskom roku 1950/51 som v Bratislave pokračoval vo vyučovaní náboženstva. Univerzitná mládež hľadala kňazov, ktorí by im prednášali. Študenti (patrili medzi nich Staríček, Jukl, Porubský a ďalší...) sa začali schádzať v mojom byte, kde si vysvetľovali teologické problémy a preberali sústavne Starý zákon. Študenti mali styky s pražskými a brnenskými kolegami a kňazmi. Tieto nevinné náboženské schôdze považovali za protištátne a ŠTB začal a po nich pátrať. Akýkoľvek styk s Vatikánom považovali za velezradu. V Bratislave 28.septembra 1951 prišli členovia ŠTB, urobili mi prehliadku bytu a zatkli ma.

Väznili ma na siedmych miestach (Bratislava, Praha – Ruzyň, Bratislava, Mirov, Jachymov, Leopoldov, Valdice). Väzenia by som charakterizoval takto: Strašne zlé, veľmi zlé, zlé, nedobré, nebezpečné, neznesiteľné, neľudské. Režim bol mimoriadne prísny. V cele musel väzeň chodiť , alebo ak sedel musel niečo robiť, aby bolo vidno, že nespí. "Očkom" sa dozorca díval na väzňa každé dve minúty. Na toho strážnika dohliadal zasa iný strážnik, či sa díva, ako je predpísané. Bol tam veľký hlad. Na ráno nízka dávka chleba s nejakou teplou tekutinou, ktorá mala byť kávou. Na obed polievka, v ktorej nebolo ničoho a na viečku trochu nejakého jedla. Občas kúsok mäsa. V noci medzi dvadsiatou druhou až piatou hodinou počas spánku musel mať väzeň ruky na dekách, aby mu ich bolo vidno. Keď som si dal ruky za tylo, strážnik ma zobudil. Musel som deku poskladať a tak istý čas spať bez deky. Vyšetrovanie bolo prísne, niekedy nočné. Písali zápisnice. Referent ich skladal a potom žiadal podpisovať. Keď väzeň odopieral, vyhrážal sa a bil väzňa. Pri vyšetrovaní nebol najhoršie ani hlad, ani bitka, ale obava, či neprezradíš priateľa a či sa nejako nepreriekneš. Lebo v takom prípade dotyčného hneď zatvorili a trápili. Toto bolo najhoršie utrpenie.

26. apríla 1954 po procese s doktorom Husákom a Novomestským, mali sme proces aj my tzv. Záškodnícka skupina vatikánskej katolíckej akcie. Sem boli zahrnutí aj tí, čo pomáhali ukrývať doktor Štefana Nahálku a doktora Boteka. Bolo nás 24. Skupina sa volala Staríček a spol. V skupine bolo päť kňazov, asistenti na fakultách, študenti, učitelia, úradníci a aj z iných zamestnaní.

Ja som bol odsúdený z vyzvedačstva a velezrada. Velezrada pozostávala vo vedení náboženských krúžkov, ktoré sa považovali za štátu nebezpečné. Vyzvedačstvo pozostávalo v pokuse poslať informáciu o stave cirkvi do Vatikánu. K tomu prišlo aj hanobenie Sovietskeho Zväzu, ktorého som sa vraj dopustil tým, že som z "Boľšoj sovetskoj encyklopédie" preložil článok Antireligióznaja propaganda. Súd sa úporne pridržiaval tej mienky, že Katolícka akcia je záškodnícka. Bol som odsúdený na 13 rokov väzenia. Pri rozsudku boli aj moji rodičia. Keď otec počul, že som odsúdený na 13 rokov, nahlas povedal, že sa toho nedožije, aby ma videl na slobode.

V Mirove som našiel mnoho kňazov, tak som prejavil veľkú radosť. Dozorcovi sa nepozdávala moja veselosť. Dal ma na na tri dni do korekcie. Korekcia znamenala, že dva dni sa smelo jesť len veľmi málo a byť v chladnej miestnosti. Dozorcovia najviac zúrili, keď boli nejaké sviatky. Prenášali sme napr. ťažké brvna z jedného miesta na druhé. Mali z toho sadistickú radosť.

Do Jáchymova sa zvážala uránová ruda z okolitých baní. Ruda sa drvila vo veži, nazývanej Veža smrti, pre silné žiarenie na tých, čo obsluhovali tento mlyn. Ruda rozdrvená na prášok sa sypala do plechových nádob, ktoré sa zafalcovali a nakladali na vertušku – vláčik, ktorý ju odvážal do Sovietskeho zväzu. Aj som tu pracoval. Práca bola nebezpečná pre žiarenie uránu. Bol tu veľký pracovný tábor LK "elko" a pri ňom väzenský tábor v ktorom bolo asi 150 kňazov (skoro polovica).

Leopoldov bolo väzenie, v ktorom zlo bolo najviac zmiernené. Po maďarských udalostiach nás premiestnili do budovy bývalých strážnických bytov, ktoré sa potom volali Vatikánom. Bolo tam 6 izieb a v každej 22 kňazov. V roku 1960 bola veľká amnestia aj pre kňazov. Vtedy ich viac ako polovica odišla domov. Nás potom odviezli do Valdíc pri Jičíne.

Vo Valdiciach som stretol pána biskupa Vojtaššáka. Prišiel tam z Ilavy aj s desať dňovou korekciou, pretože do knihy, ktorá písala o ňom, dopísal poznámky, ako sa veci skutočne mali. Jesť mu mali dávať iba každý tretí deň. On z protestu držal hladovku. Na tretí deň, keď stravu odmietal, prišiel dozorca s lekárom. Priniesol akúsi umelú výživu a chceli mu ju násilne do žalúdka napumpovať. Potom sa však ponúkol, že to sám zje. Ale dostal z toho diareu, takže aj tak nič nejedol. Osemdesiatročného starca trápili aj inými spôsobmi. Stretol som tu mnoho významných ľudí. Okrem iných aj tajne vysvätený biskup Ján Korec.
9. mája 1962 bola veľká amnestia. Dotýkala sa aj kňazov, lebo Ján XXIII. podpísal nášmu štátu ručenie pri nákupe Kanadskej pšenice. Vyhradil si podmienku, že kňazov prepustia z väzenia. A tak po desiatich rokoch, siedmych mesiacoch a dvoch týždňoch som sa konečne dostal na slobodu. Na ceste okolo Hradca Králove sa ukázala dúha, ktorú som si vysvetľoval tak, že už nebudem nikdy väzňom.

Napísali o Štefanovi Šmálikovi

Ján Chrizostom kardinál Korec :
Na aké divé zvieratá sa premenili niektorí slovenskí ľudia, keď sa stali za komunizmu vyšetrovateľmi, policajtmi alebo dozorcami... Hrôza... Šmálika niekoľkokrát za noc budili a predvádzali ku referentovi. Len čo vrátil a zaspal, uprostred noci ho zobudili znova a vliekli pred referenta. Jedla bolo málo, slabosť sa stupňovala... Dali ho do podzemných kobiek do úplnej tmy, bez stoličky, bez matraca, bez vody... Posmešne s ho pýtali, ako sa mu darí... Po niekoľkých dňoch ho vliekli znovu pred referenta. Keď nehovoril, čo čakali, zavliekli ho znova pod zem to temnice: "Však vy zmäknete!"
Prof. Šmálik mi o tom rozprával" "Chvíľami som si myslel, že som už blázon, najmä v tej temnici... Bol som vo vyšetrovaní takmer tri roky... Naraz som len zistil, že si sám nahlas rozprávam...Ale vďaka Bohu, som vydržal..."
Prof. Štefan Šmálik zostáva pre mňa veľkou postavou Slovenska. A vždy kňaz.

František Tondra, spišský biskup:
Bol to veľmi skromný človek a nikdy sa v ničom neponosoval. Nikdy nehovoril o svojom utrpení vo väzení. Svoje utrpenie položil na oltár slobody Cirkvi na Slovensku. Každý mesiac držal celodenný pôst.
Stredná a staršia generácia kňazov , podobne aj farníci tých farnosti , kde pôsobil, ho poznala ako vynikajúceho kňaza, starostlivého dušpastiera a múdreho duchovného radcu. Celé Slovensko ho poznalo ako cirkevného historika, ktorý sa zvlášť venoval lokálnej histórii a venoval sa aj najstarším dejinám Slovenska. Stretnúť sa s ním bolo vždy zaujímavé , pretože neviedol prázdne reči, ale vždy našiel nejakú zaujímavú tému, zväčša historickú.

Andrej Imrich, spišský biskup:
Prvýkrát som ho stretol ako bohoslovec na návšteve Tvrdošína, kde bol farárom. Urastený, vysokej postavy, okuliaroch, máličko prihrbený ani nie tak rokmi, ale skôr utrpením, ktoré sa nakopilo v pohnutých časoch na jeho pleciach. Tento navonok takmer bojazlivo vyzerajúci človek sa nedal zlomiť ani vyšetrovaním, ani vykonštruovanými procesmi, ani tvrdým väzením. Do väzenia sa dostal len preto, že bol kňazom a chcel zostať verný Cirkvi. Nikdy nenariekal, že mu ktosi premárnil najkrajšiu časť jeho života. On svojim utrpením chcel osláviť Boha.

Štefan Koma, bývalý farár v Liesku:
V decembri 1970 som sa stal kaplánom Bobrovci. Susednú farnosť Liptovský Trnovec spravoval pán farár Štefan Šmálik. Budova fary bola kamenná, tmavá a vlhká, ale on sa neponosoval...
Prekvapoval ma tým, že spolupracoval s bratom evanjelickým farárom Torokom, ktorý bol tiež zapálený myšlienkou ekumenizmu, ktorú nastolil Koncil.
Neskoršie mňa preložili do Liesku a jeho do Tvrdošína. S pánom profesorom sme sa vzájomne spovedali a obnovili sme Zasvätenie kňazov Nepoškvrnenému srdcu Panny Márie. "...Sľubujem vernosť evanjeliu. Budeme jeho vernými a smelými hlásateľmi až po svedectvo krvi, ak by to bolo potrebné..."
Ani po jeho preložení do Or. Bieleho Potoka sme zostali v kontakte. Raz pred tesne pred Vianocami sme mu boli gratulovať. On nás hostil, ale on zostal absolútne hladný a smädný. Prečo? Napokon sa zdôveril: "Istý bachar ho viackrát sadisticky týral: "Zobliecť, rozkročiť!" a potom bil všade. Keď som od bolesti omdlel, vylial naň vedro vody a pokračoval. Nejeden väzeň pri takomto týraní si prial radšej zomrieť, no ja som urobil sľub, že ak budem preložený do iného bloku, pod iného bachara, ak sa to stane nebudem jeden deň v mesiaci nič jesť a piť. Nasledujúci deň ma preložili." Svoj sľub dodržal do smrti.

RNDr. Vladimír Jukl, kňaz:
Otec Šmálik bol vzor duchovného človeka, žil duchom v nebi, ale nohami stal pevne na Zemi. Pamätal na dobro svojich návštevníkov. Kto chcel mohol u neho prenocovať, ale aj oddychovať... Spomínam si, že pred jeho zatknutím v Bratislave , v rámci laického apoštolátu – vtedy už ilegálnej Katolíckej akcie – som zorganizoval dva krúžky mladých katolíkov, ktorých dp. Šmálik duchovne aj teologicky usmerňoval.

MUDr. Silvester Krčméry
Šmálik patril do "Rodiny" nášho veľkého učiteľa a duchovného charizmatického vodcu profesora Kolakoviča, kde mal aj svoje akoby rehoľné "rodinné" meno Laco. Jeho veľká vášeň nebola samoúčelovým koníčkom. Jeho celoživotné dielo "Boží ľud na cestách", ktoré vyšlo v samizdáte pod titulom "Cirkev v 49. pokoleniach" ešte za totalitného systému, kladie dôraz na duchovné prúdy, vývoj reholí, misií, profily svätcov a mučeníkov. Toto dielo je aktuálne aj dnes.

Čerpané z knihy: Glosy zo života Štefana Šmálika
Spracoval: RNDr. Jozef Kušnier
---
Back to stories | Share on Facebook | Become a friend of mojpribeh.sk on FB and share the Gospel
Good news
---
Video
Zaujímavá a výpovedná skúsenosť západoeurópskeho muža s hinduizmom, budhizmom, jógou, ezoterikou a okultizmom.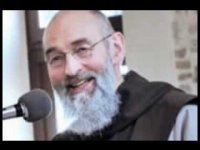 ---
Príbeh bývalého teroristu, ktorý dnes spája etniká a kmene.
Stephen Lungu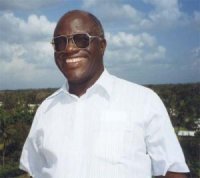 ---
Hudobníčka Lacey Sturm, bývalá speváčka kapely Flyleaf, bola presvedčenou ateistkou a mala v úmysle vziať si život... ale zrazu sa všetko zmenilo.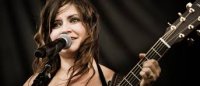 ---
"A rozhnevaný pán ho vydal mučiteľom, kým nesplatí celú dlžobu. Tak aj môj nebeský Otec urobí vám, ak neodpustíte zo srdca každý svojmu bratovi." (Mt 18, 34-35)
---
We all are part of a great story. The great story of the world is composed of past and present stories of lives of individual people. The portal mojpribeh.sk is focused on the most important moment of the story of the world and individual, the moment of personal experience of person with God.
Latest

Random
Total: 149 stories in this language.
There are 437 in all languages. To change the language please click on one of the flags.
Talks
Geoff a Gina Poulter
Geoff and Gina Poulter are active in healing ministry in Great Britain and in other European countries. They have zeal for building Lords kingdom. In Slovakia are already known mainly throwgh Jesus heals ministry where they were main speakers. They believe, that Lord comes with power, when we call him by His name and walk in faith. They are full of gentleness and kind behavior to people, which they serve with prayer for healing and prophetic giftings. Their ministry folows healings, sings and wonders.


2017-10-03

Ján Volko
I think Jesus plays a very important role. Faith in God helps me in difficult moments and also during competitions. I feel that God gives me His graces and blessing – and this is a huge support for me.


2017-03-27

Jerry Armelli
Former gay: It's a satisfying emotional and sexual relationship? Emotionally, sexually, absolutely; we both love sex. We're blessed. Sometimes we cry after we make love. It is very good.


2011-09-17
Facebook
Bulletin board
Books