Story - Eduard Heger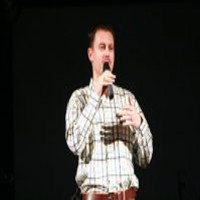 Eduard Heger je členom vodcovského tímu Spoločenstva pri Dóme sv. Martina v Bratislave. Má manželku Luciu a dcéru Emu.
Boha som spoznal ako 23-ročný. Dovtedy som si žil spokojný život bez Boha. I keď som bol ako trojročný pokrstený, naši ma k viere neviedli. Nanajvýš sme zašli na Vianoce na polnočnú omšu. Tú som však bral ako kultúrny zážitok: stáli sme väčšinou vzadu, odkiaľ sme toho veľa nevideli.
O Bohu som sa začal prvýkrát rozprávať so spolužiačkou a dobrou kamarátkou v treťom ročníku vysokej školy. Dovtedy som ani len nevedel, ako vyzerá Biblia. Spolužiačka uverila v Boha a vysvetľovala mi všetko o Ježišovi. Keď mi tvrdila, že zomrel za moje hriechy, len som sa pousmial a odpovedal jej, že možno zomrel za jej hriechy, lebo ja žiadne nemám. Ona to však so mnou nevzdávala, i keď to nemala so mnou ľahké. Bavilo ma rozprávať sa s ňou o týchto veciach, ale to bolo asi tak všetko.
Čas plynul a ja som síce vedel viac o Ježišovi, ale svoj život som si naďalej žil po svojom. Mal som priateľku, žili sme spolu, študoval som na Ekonomickej univerzite a pripravoval sa na svoju budúcu kariéru. Mojím snom bolo stať sa úspešným manažérom nejakej veľkej firmy, neskôr si založiť vlastnú firmu, byť bohatý a spokojný. Svoju budúcu ženu som si predstavoval ako niekoho, kto sa bude starať o naše deti a domácnosť.
Popritom som nemal v mysli zábrany svoju ženu podvádzať. Myslel som si, že to k životu patrí, že je to normálne. Zlom však nastal na konci leta roku 1999. Bol som čerstvý inžinier a išiel som so svojou priateľkou a ďalším párom na dovolenku do Chorvátska. S rodičmi som sa rozlúčil iba tak narýchlo, veď sa o týždeň s nimi opäť stretnem. No keď som sa v sobotu odtiaľ vracal a volal som mame, že už som na ceste späť, zacítil som v jej hlase, že niečo nie je v poriadku. A veru nebolo. Keď som prišiel v noci domov, oznámila mi, že môj otec počas dovolenky zomrel.
Bol to pre mňa obrovský šok - otca som mal veľmi rád. V živote som sa tohto okamihu veľmi bál a dúfal som, že nastane, až keď na to budem pripravený, keď už budem ženatý a budem mať deti. Ale otec bol zrazu preč. Ani som sa mu nemohol poďakovať, ani sa s ním rozlúčiť. V srdci som prežíval veľkú bolesť, ktorú som však maskoval. Jediný, kto to na mne spozoroval, bola mama. Rozhodla sa, že ma zavedie k jednej známej, o ktorej vedela, že keď sa za niekoho pomodlí, uľaví sa mu. A tak sa i stalo. Pani sa za mňa krátko pomodlila a ja som šiel preč. Pri dverách mi však podala do rúk knihu, v ktorej autor opisoval, ako sa dá hovoriť s Ježišom. Ja som to vo svojom smútku a bolesti aj vyskúšal. Na moje veľké prekvapenie som zistil, že Ježiš ma naozaj počúva, dokonca ku mne hovorí!
Začal som čítať Bibliu a videl som, ako ma Boh cez ňu učí spoznávať nové hodnoty života, postoje, formuje moje názory. Priviedlo ma to i k tomu, že som svojej priateľke povedal, že už s ňou nedokážem mať naďalej fyzický styk. Bola z toho veľmi prekvapená a dúfala, že sa vrátim do "normálu". Ja som však vedel, že to, čo som začal žiť, bol normál a to, čo som žil predtým, bolo nenormálne.
Mama i sestra si mysleli, že to s vierou preháňam a nemali pre môj nový život veľké pochopenie. Na Vianoce sme spolu s mamou odcestovali na návštevu k mojej sestre do USA. Pôvodne som tam mal zostať tri týždne, no zostal som tam nakoniec 1,5 roka. Bol to čas, kedy Boh ku mne veľa hovoril, mal som na neho veľa času. Cez internet som začal dostávať prednášky zo Spoločenstva pri Dóme sv. Martina a boli mi skvelou duchovnou pomocou. Po pol roku môjho zdieľania viery so sestrou uverila i ona. Boh ma počas pobytu v USA naučil aj to, aké je dôležité žiť v spoločenstve kresťanov. V Amerike som najprv žiadnych nepoznal a mal som z nich trochu obavy. To sa však rýchlo zmenilo, keď som ich spoznal osobne. Boh ma veľa učil i o vzťahu k ženám, ktorý som mal tiež dosť zdeformovaný. Naučil ma byť pravdovravným, hoci predtým som nemal zábrany klamať. Jednoducho premieňal moje vnútro a budoval nové základy. Ježiša som si veľmi zamiloval.
Po mojom návrate na Slovensko sa mi Boh postaral o prácu. Preukazoval mi svoju lásku i zaopatrením a starostlivosťou o hmotné veci. Ukazoval mi, že on je mojím Otcom a že nie som sirota. A robí to dodnes. Je mojím najlepším priateľom, mojím Pánom. Ukázal mi, že mu môžem so svojím životom dôverovať, a že on mu najlepšie rozumie, lebo ho stvoril a naplánoval. Dnes som vďačný Bohu, že on prišiel ku mne a zjavil sa mi, i keď ja som ho nehľadal...
---
Back to stories | Share on Facebook | Become a friend of mojpribeh.sk on FB and share the Gospel
Good news
---
Video
Zaujímavá a výpovedná skúsenosť západoeurópskeho muža s hinduizmom, budhizmom, jógou, ezoterikou a okultizmom.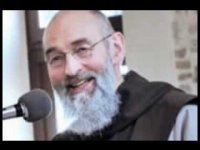 ---
Príbeh bývalého teroristu, ktorý dnes spája etniká a kmene.
Stephen Lungu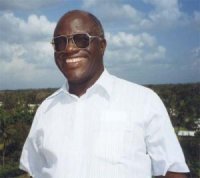 ---
Hudobníčka Lacey Sturm, bývalá speváčka kapely Flyleaf, bola presvedčenou ateistkou a mala v úmysle vziať si život... ale zrazu sa všetko zmenilo.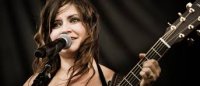 ---
"A rozhnevaný pán ho vydal mučiteľom, kým nesplatí celú dlžobu. Tak aj môj nebeský Otec urobí vám, ak neodpustíte zo srdca každý svojmu bratovi." (Mt 18, 34-35)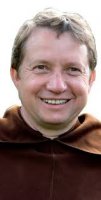 ---
We all are part of a great story. The great story of the world is composed of past and present stories of lives of individual people. The portal mojpribeh.sk is focused on the most important moment of the story of the world and individual, the moment of personal experience of person with God.
Latest

Random
Total: 149 stories in this language.
There are 437 in all languages. To change the language please click on one of the flags.
Talks
Geoff a Gina Poulter
Geoff and Gina Poulter are active in healing ministry in Great Britain and in other European countries. They have zeal for building Lords kingdom. In Slovakia are already known mainly throwgh Jesus heals ministry where they were main speakers. They believe, that Lord comes with power, when we call him by His name and walk in faith. They are full of gentleness and kind behavior to people, which they serve with prayer for healing and prophetic giftings. Their ministry folows healings, sings and wonders.


2017-10-03

Ján Volko
I think Jesus plays a very important role. Faith in God helps me in difficult moments and also during competitions. I feel that God gives me His graces and blessing – and this is a huge support for me.


2017-03-27

Jerry Armelli
Former gay: It's a satisfying emotional and sexual relationship? Emotionally, sexually, absolutely; we both love sex. We're blessed. Sometimes we cry after we make love. It is very good.


2011-09-17
Facebook
Cesta+
Books