Good news
Video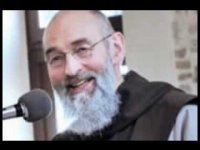 Zaujímavá a výpovedná skúsenosť západoeurópskeho muža s hinduizmom, budhizmom, jógou, ezoterikou a okultizmom.
---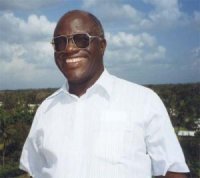 Príbeh bývalého teroristu, ktorý dnes spája etniká a kmene.
Stephen Lungu
---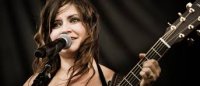 Hudobníčka Lacey Sturm, bývalá speváčka kapely Flyleaf, bola presvedčenou ateistkou a mala v úmysle vziať si život... ale zrazu sa všetko zmenilo.
---
"A rozhnevaný pán ho vydal mučiteľom, kým nesplatí celú dlžobu. Tak aj môj nebeský Otec urobí vám, ak neodpustíte zo srdca každý svojmu bratovi." (Mt 18, 34-35)
---
We all are part of a great story. The great story of the world is composed of past and present stories of lives of individual people. The portal mojpribeh.sk is focused on the most important moment of the story of the world and individual, the moment of personal experience of person with God.
Story - MUDr. Pavol Strauss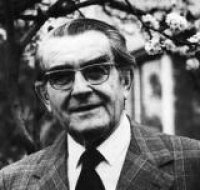 Lekár, filozof a spisovateľ, narodený (1912 – 1994) v Liptovskom Mikuláši, študoval medicínu vo Viedni a v Prahe. Počas druhej svetovej vojny bol prenasledovaný kvôli svojmu židovskému pôvodu. Iba kvôli zázračným udalostiam unikol nebezpečenstvu deportácie do koncentračného tábora. Po vojne študoval a praxoval aj v Zürichu. Konvertoval na katolícku vieru a stal sa vzorom pre hľadačov pravdy. Na začiatku publikoval aj po nemecky i po francúzsky a ovládal angličtinu, v detstve sa oboznámil s biblickou hebrejčinou, neskôr písal prevažne v slovenčine. Hoci bol často šikanovaný, pôsobil za totalitného režimu ako lekár v Bratislave, Skalici a napokon v Nitre, kde sa aj usadil. Tu ho pochoval kardinál J. Ch. Korec v roku 1994.
Cesta môjho vnútra by bol životopis. Toho by som vás však rád ušetril. Niekoľko vecí ale musím spomenúť.
Vyrástol som u svojho starého otca, lekára, za prvej svetovej vojny, v prostredí nevereckom. Náboženskej výchovy sa mi vôbec nedostalo.
Videl som okolo seba iba prázdne, vnútra sa netýkajúce formality. Často ma však starý otec brával na návštevu k svojmu dobrému známemu, gvardiánovi, do blízkeho františkánskeho kláštora. Aj iní kňazi často chodievali k nemu. Mal som však od mladi pestúnku, svätú dušu, s ktorou som skoro denne chodieval do kostola. Táto moja prvá vychovávateľka, ktorá dodnes žije a je rehoľnicou, iste najviac prispela svojimi modlitbami k tomu, že ma dobrotivý Pán Boh povolal do sveta poznania. Nijaká skutočná konverzia sa nedá vysvetliť iba vonkajším alebo myšlienkovým, filozofickým a dogmatickým vývinom, vždy je predovšetkým dielom Ducha Svätého. Milosť sa nedá získať – iba obsiahnuť.
Prišli roky štúdia, literárnych ambícií a viery v revolučnú obnovu sveta. Cez ne sa však tiahnu periódy duševnej stiesnenosti, prázdnoty a svetobôľu, ktoré dnes chápem ako celkom oprávnené. Svoje tiesne a samotárske bôle som však často za štúdií v cudzine zaniesol do pološera katolíckych dómov a kaplniek, kde sa v tichom dumaní rozplývali. Boli to prvé, neartikulované modlitby duše.
Za vojenskej služby som sa zoznámil s dôstojníkom, ktorý ma priviedol na štúdium indickej mystiky, z ktorej bol skok do mystiky katolíckej, a už som aj držal v rukách knihu sv. Jána z Kríža Temná noc.
Potom to už išlo rapídne, zrejme Pán Boh vzal réžiu celkom do svojich rúk, lebo od tých čias, čo som dokorán otvoril oči duše, vždy som zazrel iba jeho dobrotu. Život sa zdanlivo skladá iba z "náhod", no v úvodzovkách.
"Náhodou" som sa zoznámil s rodinou, ktorá ma "náhodou" poučila o svätej omši a hneď ma aj zobrala do kostola. Vtedy som po prvý raz vedome sledoval svätú obeť. Bolo to "náhodou" v deň nájdenia svätého Kríža, a títo ľudia mi boli neskôr i krstnými rodičmi. Nechcem však odbočiť, lebo mám odpovedať na otázku, prečo som sa stal katolíkom, a nie ako. Preto teda, lebo milosťou Božou a štúdiom prišiel som k presvedčeniu, že len pravý katolicizmus je schopný urobiť z človeka tvora hodného toho mena a zo sveta nie peklo, ale naozaj svet.
Okrem toho azda najmocnejšou pohnútkou mi bol príkladný život kresťanskej rodiny, podotýkam, že konvertitskej, neskorších mojich krstných rodičov. Tu som videl, čo znamená nasledovať Ježiša Krista v každodennom živote, v neustálej práci na sebe a v láske k blížnemu, ku každému, sebazapieraním, sebakritikou a znášaním krížov – až napokon obeťou vlastného života potvrdili toto nasledovanie do poslednej litery, do posledného dychu, verní svojmu božskému vzoru."
Z diela Pavla Straussa Mozaika nádeje.
---
Latest

Random
Total: 155 stories in this language.
There are 465 in all languages. To change the language please click on one of the flags.
Talks
Geoff a Gina Poulter
Geoff and Gina Poulter are active in healing ministry in Great Britain and in other European countries. They have zeal for building Lords kingdom. In Slovakia are already known mainly throwgh Jesus heals ministry where they were main speakers. They believe, that Lord comes with power, when we call him by His name and walk in faith. They are full of gentleness and kind behavior to people, which they serve with prayer for healing and prophetic giftings. Their ministry folows healings, sings and wonders.


2017-10-03

Petr Jašek
As we know, faith is not a question of heritage. People must get their personal relation with the Lord Jesus Christ. This cannot be inherited. You have to be reborn in Jesus. In my life something similar happened.


2017-04-10

Ján Volko
I think Jesus plays a very important role. Faith in God helps me in difficult moments and also during competitions. I feel that God gives me His graces and blessing – and this is a huge support for me.


2017-03-27