Good news
Video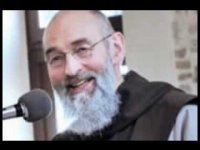 Zaujímavá a výpovedná skúsenosť západoeurópskeho muža s hinduizmom, budhizmom, jógou, ezoterikou a okultizmom.
---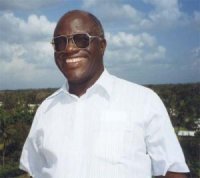 Príbeh bývalého teroristu, ktorý dnes spája etniká a kmene.
Stephen Lungu
---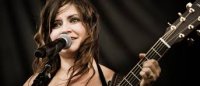 Hudobníčka Lacey Sturm, bývalá speváčka kapely Flyleaf, bola presvedčenou ateistkou a mala v úmysle vziať si život... ale zrazu sa všetko zmenilo.
---
"A rozhnevaný pán ho vydal mučiteľom, kým nesplatí celú dlžobu. Tak aj môj nebeský Otec urobí vám, ak neodpustíte zo srdca každý svojmu bratovi." (Mt 18, 34-35)
---
We all are part of a great story. The great story of the world is composed of past and present stories of lives of individual people. The portal mojpribeh.sk is focused on the most important moment of the story of the world and individual, the moment of personal experience of person with God.
Story - Ing. Dušan Macko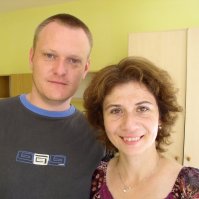 Má 37 rokov. Ženatý s manželkou Julkou. Majú 3 deti Martin 8, Samuel 5, Dušanka 3. Pracuje ako programátor riadiacich systémov. V zbore Apoštolskej cirkvi v Prešove je ustanovený ako starší zboru. Končí bakalárske štúdium teológie na Katedre evanjelikálnej teológie a misie v Banskej Bystrici.
Keď som ešte chodil na výšku do Košíc (TUKE FEI), začal som na internáte chovať rybky. Veľmi ma to napĺňalo radosťou a pokojom, hlavne pohľad na nádherný kus prírody, ktorý osvetľoval izbu vo večernom šere.
Ako išli časy padol som do pazúrov alkoholu, cigariet a "iných" slastí života a rybky išli nabok. Môj život sa uberal veľmi pomaly ale isto smerom ku katastrofe. Do tejto ťažkej situácie mojej osobnej tragédie zasvietilo svetielko nádeje v podobe ženy, do ktorej som sa zamiloval. Bola to moja terajšia manželka Julka. Pre túto veľkú lásku som bol ochotný zanechať cigarety a alkohol a dostal som sa z hroznej životnej situácie vonku.
Po ukončenej vojenskej základnej službe sme sa zobrali. Ale na šťastný život to po veľkolepom začiatku manželstva veľmi nevyzeralo. Ešte počas vysokej školy som po skoncovaní s alkoholom a cigaretami začal behávať. Tento šport ma natoľko opantal, že som väčšinu času netrávil s manželkou ale po cestách a lesoch v bežeckých topánkach. A keď sa pridali prvé výsledky na pretekoch, o prichádzajúcu rodinnú tragédiu bolo postarané.
Vždy som si myslel, že rodinu vie rozvrátiť len alkohol alebo manželská nevera. Ale skutočnosť bola iná. Vždy sa môže nájsť "niečo" alebo dokonca "niekto" kto zoberie človeku šťastie alebo radosť, životný entuziazmus alebo dokonca manželského partnera a nemusí to byť nutne alkohol alebo manželská nevera.
Po rokoch aktívnej atletiky, to už bol na svete náš prvý syn Martin, prišiel nečakane úraz mojej pravej nohy v oblasti došľapu veľkého palca. Z dôvodu mojich pretrvávajúcich problémov som bol nútený aktívnu atletiku zanechať. V tomto čase sa mi stala tá osudná vec. Nikdy som si nemyslel že ma dostihne takáto udalosť.
V mojom zamestnaní kde pracujem mi jeden kolega, raz rozprával o Ježišovi Kristovi, že On žije, že mi chce pomôcť a že ma miluje. Zo začiatku som sa usmieval a nebral tie jeho reči vážne. Ale potom keď prišlo to športové zranenie, nedalo sa vyhnúť myšlienkam, ktoré boli zasiate v mojej mysli.
Následne na to sa udial v mojom živote prevrat. Začal som pociťovať, že mi zvnútra mojej bytosti vyviera pokoj, radosť, láska. Vracal sa mi životný elán a moja rodina ma začala zaujímať viac ako doteraz. Začal som sa s kamarátom častejšie rozprávať o Biblii o živote veriaceho človeka a Bohu. Začalo ma to napĺňať radosťou a jedného dňa som sa rozhodol, že odovzdávam svoj život Bohu. V tomto čase sa môj život obracal o 180°. Pominuteľné hodnoty tohto sveta som vymenil za trvalý pokoj a radosť v Kristovi. Narodil sa nám nádherný druhý syn Samko, moja rodinka začala kvitnúť. Ale čo bolo vážne cool, že som znovu dostal príležitosť chovať moje obľúbené rybky, o ktorých som v mladosti len tíško sníval.
Boh naplnil mnoho mojich túžob, ktoré som predtým skrýval vo svojom srdci korunkou čoho bolo narodenie krásnej dcérky Dušanky: Nemôžem povedať nič iné, len že som Bohu za to všetko veľmi veľmi vďačný a aj takouto formou by som Mu chcel poďakovať - ďakujem Ti Ocko.
---
Latest

Random
Total: 155 stories in this language.
There are 466 in all languages. To change the language please click on one of the flags.
Talks
Geoff a Gina Poulter
Geoff and Gina Poulter are active in healing ministry in Great Britain and in other European countries. They have zeal for building Lords kingdom. In Slovakia are already known mainly throwgh Jesus heals ministry where they were main speakers. They believe, that Lord comes with power, when we call him by His name and walk in faith. They are full of gentleness and kind behavior to people, which they serve with prayer for healing and prophetic giftings. Their ministry folows healings, sings and wonders.


2017-10-03

Petr Jašek
As we know, faith is not a question of heritage. People must get their personal relation with the Lord Jesus Christ. This cannot be inherited. You have to be reborn in Jesus. In my life something similar happened.


2017-04-10

Ján Volko
I think Jesus plays a very important role. Faith in God helps me in difficult moments and also during competitions. I feel that God gives me His graces and blessing – and this is a huge support for me.


2017-03-27