Story - Juraj Hargaš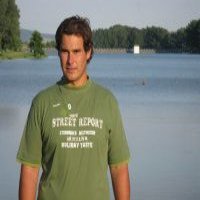 Z obyčajného chlapca som vyrástol na muža zmeneného živým Bohom. Som manželom a otcom dvoch detí. Slúžim Bohu vo svojich obdarovaniach. Rád hrám na gitaru, spievam a mám rád turistiku. Mojím snom je vidieť Bohom zmenených ľudí v dedinách a v mestách. Manželka Martinka vydala knihu Realita s Bohom.
Každý človek má túžbu niečomu obetovať svoj život. Ja som aktívne športoval a venoval som sa bojovým umeniam. Trénoval som asi päť až šesť hodín denne. Po mnohých hodinách tréningu a zápasov kumite som niekedy strácal kontrolu nad sebou samým. Niekedy som bol sám zo seba prekvapený, čo robím.
Pri tejto činnosti sa mi stalo, že som na niekoľko minút upadol do bezvedomia. V tom čase som mal šestnásť rokov. Môj duch sa oddelil od tela, takže som videl svoje telo zvonka. Chcel som sa vrátiť, ale nebolo to možné a dostal som strach.
Vtedy som si uvedomil, že Boh je a len On mi môže pomôcť. Začal som k Nemu volať o pomoc a môj duch sa postupne vracal do tela, až som bol znova pri plnom vedomí a mohol som sa hýbať.
Hoci som vedel, že existuje Boh, ktorý je živý a má moc zmeniť ľudský život, že život nekončí smrťou a že človek nie je iba telom, predsa som svoj životný štýl nezmenil. Čokoľvek som však robil, stále mi niečo chýbalo. Premýšľal som o svojom živote a svojich skutkoch a o tom, čo bude so mnou, keď zomriem. Prestával som vidieť zmysel môjho života. Začal som s kamarátmi popíjať alkohol, čo som predtým nerobil. Bolo to so mnou stále horšie. V tom období mi jedna z mojich učiteliek na učilišti, kde som sa učil, hovorila o Bohu a dala mi prečítať kresťanskú knihu. Obsah knihy sa mi páčil, ale môj život sa nezmenil.
Keď som mal osemnásť rokov, bol som už zamestnaný. Môj život sa stával šedivejší a fádnejší. Nemal som nijaký zmysel, žil som zo dňa na deň. Vtedy som sa rozhodol vziať si život a začal som na tom pracovať. Často som videl, že sa rútim priamo do pekla, mával som úžasný smäd po niečom v mojej duši, a preto som znova volal na Boha.
V tej dobe som našiel malý český kralický preklad Nového zákona, druhej časti z Biblie. Začal som ho čítať a do môjho života začalo prichádzať svetlo. Božie slovo uhášalo smäd mojej duše. Túžil som byť s ľuďmi, ktorí poznajú Boha, ale aj tak som zostával sám. Rozhodol som sa, že vyhľadám takúto spoločnosť a začal som chodiť po katolíckych kostoloch. Všade som videl len veľa sôch, ale nevidel som tam žiadny život. To, čo som tam videl, bolo úplne iné, než to, čo som čítal v Božom slove.
Jedného dňa som videl plagát s nápisom: "Ježiš Ťa miluje - príď na stretnutie modlitieb a piesní!" Tak som išiel na toto stretnutie. Boli tam ľudia, ktorí prirodzene a zo srdca chválili Boha a v ich očiach žiarila radosť. Cítil som na tom mieste Boha a vedel som, že On je tam prítomný. Moje oči sa zaliali slzami a Boh sa mi dal spoznať. Povedal som si, že musím mať to, čo majú oni.
Na ďalšom zhromaždení veriacich ľudí som sa dopočul, že Ježiš zomrel aj za mňa a bol vzkriesený pre moje ospravedlnenie. Bolo to 19. augusta 1992. Vyznal som Mu svoje hriechy a pozval som Ho do svojho života. Odovzdal som do Jeho rúk celý môj život a vyznal som Ho svojimi ústami ako svojho osobného Pána a Spasiteľa. V tej chvíli som nič zvláštne nepocítil, ale za pár dní som zistil, že moje srdce je iné. Zanechal som svoj starý spôsob života a rozlúčil som sa s partiou, s ktorou som chodil do krčmy a na zábavy. Ježiš mi dal nových priateľov, bratov a sestry v Pánovi.
Začal som navštevovať cirkevné spoločenstvo, kde sa kázalo Božie slovo, ktoré menilo a mení môj život k lepšiemu. Po troch týždňoch od môjho znovuzrodenia som bol pokrstený mocou z výsosti a prehovoril som novými jazykmi Ducha Svätého. Boh mi začal ukazovať, aký má plán s mojím životom. Obdarovania, ktoré boli v mojom vnútri sa začali prejavovať navonok a zistil som, že najlepšie a najbezpečnejšie miesto pre mňa je spočinúť v Božej vôli.
Boh je Bohom zázrakov! Aj v mojom živote sa to potvrdzuje. Keď som sa modlil, Pán Ježiš zasiahol a vyriešil moje problémy. Som rád a som šťastný, že žijem s Bohom. Nikto nedokáže uspokojiť ducha človeka, iba sám Boh. On môže dať aj tvojmu životu zmysel a aj to urobí, ak prijmeš Ježiša Krista ako jedinú cestu návratu k Bohu.
Ďakujem Pánovi Ježišovi Kristovi za cenu, ktorú za mňa zaplatil a zato, že som Ho mohol spoznať! Juraj
Ako som ju našiel
Ako znovuzrodený kresťan som sa pravidelne modlil za svoju budúcu manželku. Mal som osemnásť rokov, keď som sa znovuzrodil a pochopil som, že keď budem mať partnerský vzťah, ktorý dá dohromady Boh, tak potom nemusím byť zranený a sklamaný. Za moju manželku som sa modlil asi osem rokov, než sme si s Martinkou povedali svoje áno.
Stalo sa to takto: Do môjho života prišlo obdobie, keď som veľmi túžil po manželke a rodine. Bolo to niečo ako Božie povolanie do konkrétnej situácie. Vedel som, že ak s tým nič neurobím, nemôžem ísť s Bohom ďalej. Aj keď som bol sklamaný z predošlých pokusov o vážnu známosť, rozhodol som sa, že v tejto oblasti niečo "podniknem". Prvú som oslovil Martinku, pretože na túto tému sme sa už niekedy neúspešne rozprávali. Pozval som ju na večeru, kde sme sa dohodli, že sa budeme za náš vzťah modliť a hľadať Božie vedenie. Martinka bola pre mňa atraktívna, aj keď nebola dokonalá. Mali sme spolu dobrý vzťah a veľa sme sa rozprávali, ale ja som stále hľadal nejaké potvrdenie, že máme byť spolu. Asi po troch týždňoch, keď som sedel vo vlaku a vracal som sa z jedného z našich stretnutí, čítal som si Bibliu a oslovili ma verše z knihy Kazateľ 11,4. Píše sa tam toto: "Ten, kto pozoruje na vietor, nebude nikdy siať a kto hľadí na oblaky, nebude žať." Z tohto verša som porozumel, že potrebujem ísť do nášho vzťahu vierou a nehľadieť na "poveternostné podmienky", ktoré nie sú nikdy stopercentné. Potom nasledovali zásnuby, čas bližšieho spoznávania sa a taktiež čas svadobných príprav. Vyvrcholením tohto krásneho obdobia nášho života bolo, že sme 25. mája 2002 uzavreli manželskú zmluvu a tak odštartovali náš spoločný rodinný život.
Vždy som chcel ženu, ktorú budem môcť milovať a obdivovať. Chcel som ženu, s ktorou budeme slúžiť Bohu a vychovávať naše deti. Dnes sme spolu už dvanásť rokov a veľmi si cením, že sa máme stále radi, stále spolu slúžime Bohu a stále si máme navzájom čo povedať. Boh nám požehnal dve dcéry, Martinku a Viktóriu.
Ako to už v živote chodí, sú chvíle, keď sme na dne, keď sa nedarí, keď sú deti choré a keď máme nepochopiteľné konflikty. To najkrajšie v tom najhoršom však je, že nakoniec spolu kapitulujeme pred Bohom, odpustíme si a milujeme sa ešte viac! "Kto nemiluje Boha, nepoznal Boha, pretože Boh je láska" (1J 4,8).
P.S. "Milujem Ťa, Martinka, a chcem Ťa milovať navždy!" Juraj
---
Back to stories | Share on Facebook | Become a friend of mojpribeh.sk on FB and share the Gospel
Good news
---
Video
Zaujímavá a výpovedná skúsenosť západoeurópskeho muža s hinduizmom, budhizmom, jógou, ezoterikou a okultizmom.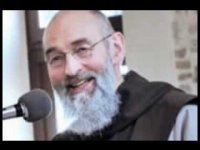 ---
Príbeh bývalého teroristu, ktorý dnes spája etniká a kmene.
Stephen Lungu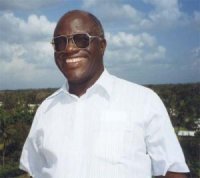 ---
Hudobníčka Lacey Sturm, bývalá speváčka kapely Flyleaf, bola presvedčenou ateistkou a mala v úmysle vziať si život... ale zrazu sa všetko zmenilo.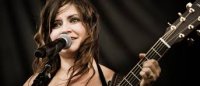 ---
"A rozhnevaný pán ho vydal mučiteľom, kým nesplatí celú dlžobu. Tak aj môj nebeský Otec urobí vám, ak neodpustíte zo srdca každý svojmu bratovi." (Mt 18, 34-35)
---
We all are part of a great story. The great story of the world is composed of past and present stories of lives of individual people. The portal mojpribeh.sk is focused on the most important moment of the story of the world and individual, the moment of personal experience of person with God.
Latest

Random
Total: 149 stories in this language.
There are 437 in all languages. To change the language please click on one of the flags.
Talks
Geoff a Gina Poulter
Geoff and Gina Poulter are active in healing ministry in Great Britain and in other European countries. They have zeal for building Lords kingdom. In Slovakia are already known mainly throwgh Jesus heals ministry where they were main speakers. They believe, that Lord comes with power, when we call him by His name and walk in faith. They are full of gentleness and kind behavior to people, which they serve with prayer for healing and prophetic giftings. Their ministry folows healings, sings and wonders.


2017-10-03

Ján Volko
I think Jesus plays a very important role. Faith in God helps me in difficult moments and also during competitions. I feel that God gives me His graces and blessing – and this is a huge support for me.


2017-03-27

Jerry Armelli
Former gay: It's a satisfying emotional and sexual relationship? Emotionally, sexually, absolutely; we both love sex. We're blessed. Sometimes we cry after we make love. It is very good.


2011-09-17
Facebook
Cesta+
Books