Good news
Video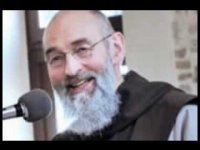 Zaujímavá a výpovedná skúsenosť západoeurópskeho muža s hinduizmom, budhizmom, jógou, ezoterikou a okultizmom.
---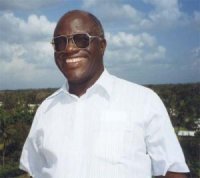 Príbeh bývalého teroristu, ktorý dnes spája etniká a kmene.
Stephen Lungu
---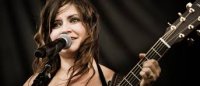 Hudobníčka Lacey Sturm, bývalá speváčka kapely Flyleaf, bola presvedčenou ateistkou a mala v úmysle vziať si život... ale zrazu sa všetko zmenilo.
---
"A rozhnevaný pán ho vydal mučiteľom, kým nesplatí celú dlžobu. Tak aj môj nebeský Otec urobí vám, ak neodpustíte zo srdca každý svojmu bratovi." (Mt 18, 34-35)
---
We all are part of a great story. The great story of the world is composed of past and present stories of lives of individual people. The portal mojpribeh.sk is focused on the most important moment of the story of the world and individual, the moment of personal experience of person with God.
Story - Marián Štastný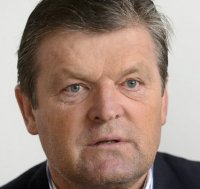 Iniciátor sviečkovej manifestácie (v roku 1988) za náboženskú slobodu, ktorá je významnou historickou udalosťou Slovákov.
Úspešný hokejový reprezentat Slovenska.
Podniká v Kanade www.golfhotelstastny.com
Bol som prvý, ktorý sa narodil našim rodičom v Bratislave. Matka z otcom pochádzali z Pružiny, okres Považská Bystrica, kde som od ranného detstva trávil letné prázdniny a kde sa s radosťou vraciam i dnes.
V Pružine v druhej polovici 19. storočia pôsobil ako kňaz národný buditeľ a významný kultúrny pracovník Štefan Závodník. Rodičia nám často pripomínali význam tejto osobnosti na pozdvihnutí duchovného, kultúrneho a spoločenského života v regióne a v celom Hornom Uhorsku.
I napriek tomu, ze svetlo sveta som uzrel v časoch vrcholu stalinizmu a rástol počas jeho odmäku, zostal mi ateizmus cudzí. Naopak boli to duchovné hodnoty, národná spolupatričnosť, rešpekt k iným národom a kultúram, ktoré ma oslovovali.
Cítil som stále viac a viac potrebu presadzovať to naše slovenské i keď zaznávané, nerozvinuté, či chudobné. Videl a počúval som to často na Slovensku ako i v zahranici. Veril som však v talent a schopnosti našich ľudi tak, ako to robili Štefan Závodník, Štúrovci, Bernolákovci a mnohí iní.
Spomínam si na jednu príhodu, ktorá sa udiala asi v 1974 roku v nemeckom Garmisch - Partenkirchene. Po ukončení hokejového stretnutia s klubom SC Riesersee som požiadal o malú pomoc Helmutha, pracovníka lokálneho mužstva. On sa usmial a odvetil: '' Žiadny problém! Kedykoľvek Marián! Poznám ťa už pät rokov. Palko mi o tebe hovoril.'' Ked videl, že som z jeho prívetivosti príjemne, ale nechápavo prekvapený pokračoval: ''Palko Kováč mi povedal, že sa na teba môzem spoľahnúť.''
Je pravdou, ze v Garmischi som bol v 1969 roku ako šestnásťročný dorastenec. Palko Kováč bol jeden z vedúcich hokejového oddielu Slovan Bratislava v šestdesiatych a sedemdesiatych rokoch dvadsiateho storočia. Na ňom stáli zahraničné výjazdy klubu. Ovládal pät jazykov a okolo neho sa šírila pohoda, úsmev a radosť z dobre vykonanej práce.
V Bratislave som si nemohol odpustiť návštevu v jeho úrade, aby som zistil čo ho viedlo k tomu, že ma tak vychválil dokonca v zahraničí. Odpovedal mi z jeho typickým milým úsmevom: '' Marian poobzeraj sa trochu okolo seba na dvanástej v nedeľu a tam nájdeš odpoveď!''
Na omši o dvanástej v Blumentálskom kostole som sa zvedavo poohliadol. Po mojej pravej strane v lavici sedel spolu s dvomi sestrami Palko Kováč. Až vtedy som pocítil, aký sme si boli blízki už dlhé roky skze Pána.
Keď v auguste 1980 som sa dostal do nemilosti spoločenského zriadenia v Československu bol to opät On, ktorý mi poslal spoľahlivého Helmutha, aby mi podal pomocnú ruku.
Pán mi pripravil neľahkú cestu, ale nikdy ma na nej neopustil!
---
Latest

Random
Total: 152 stories in this language.
There are 456 in all languages. To change the language please click on one of the flags.
Talks
Geoff a Gina Poulter
Geoff and Gina Poulter are active in healing ministry in Great Britain and in other European countries. They have zeal for building Lords kingdom. In Slovakia are already known mainly throwgh Jesus heals ministry where they were main speakers. They believe, that Lord comes with power, when we call him by His name and walk in faith. They are full of gentleness and kind behavior to people, which they serve with prayer for healing and prophetic giftings. Their ministry folows healings, sings and wonders.


2017-10-03

Petr Jašek
As we know, faith is not a question of heritage. People must get their personal relation with the Lord Jesus Christ. This cannot be inherited. You have to be reborn in Jesus. In my life something similar happened.


2017-04-10

Ján Volko
I think Jesus plays a very important role. Faith in God helps me in difficult moments and also during competitions. I feel that God gives me His graces and blessing – and this is a huge support for me.


2017-03-27