Story - Andrea Forró

Šťastná, spokojná a radostná manželka, matka, HR-trénerka & koučka.
Narodila som sa do bežnej rodiny, ktorá v tom čase nebola veriaca. Môžem povedať, že som mala v podstate pekné detstvo. O Bohu mi svojho času nikto nič nehovoril, nanajvýš tak cez prázdniny u starých rodičov, keď sme so starkými aj s mojou milovanou sestrou išli do kostola, kde nás starkí niekedy v nedeľu brávali. Tam som ako malé dieťa akurát obdivovala farebnú okennú vitráž, počúvala ako ktorá teta spieva a obdivovala hru orgánu.
Bola som malé a veľmi živé dieťa, s bežnými radosťami a starosťami, v puberte som svojim rodičom asi dávala "riadne zabrať". Potom prišla stredná a vysoká škola, prvá "vážna láska", štúdium v zahraničí, prvá skutočná práca. Keď sa obzriem späť, darilo sa mi, mala som veľa dôvodov byť povrchne šťastná a spokojná. Stále bolo však v mojom srdci miesto, ktoré nedokázali zaplniť ani priateľstvá, ani úspechy, ani diskotéky – život išiel, ja som ho prežívala, mysliac si, že si ho aj naozaj vychutnávam... Teraz poznám, ako veľmi som sa mýlila. V mojom vnútri sa však "prázdnota" a smútok stále zväčšovali. Moje srdce vôbec nedokázali zaplniť radosťou ani rôzne párty, ani rôzne partnerstvá ani nič z toho, čo dnes veľa mladých ľudí prežíva.
Až ma raz jedna kamarátka, s ktorou sme sa u nej v byte na balkóne pri cigarete (vtedy som ešte veľa fajčila), zavolala, či nechcem ísť s nimi na "stretko". Povedala som na jej vlastné prekvapenie, že áno.
Vedela som, že by som inak šla asi na diskotéku alebo zaháňala nudu nejakým iným spôsobom. A tak sme šli, ja sama nevediac, čo ma tam čaká a čo to stretko vlastne je.... Pamätám si celkom presne, že to bolo na Deň všetkých svätých a mňa sa Boh prvýkrát "dotkol". Ľudia tam spievali, hrali na gitaru, boli veľmi šťastní a vyžaroval z nich pre mňa až nepochopiteľný pokoj. Rozprávali a modlili sa – slovami aj piesňami a ja som zrazu vedela, že Boh je tam s Nimi. Prišli mi, že musia byť asi veľmi dobrí, spravodliví, možno asi až dokonalí, keď Boh je s nimi, hovorí ku nim a mení ich životy. Vracali sme sa autom z toho stretka a ja som vnímala, že chcem aj ja Boha poznať tak naozaj. A Boh vedel, že som začala "klopať a otvoril mi". Prešla som obdobím, ktoré bolo obdobím hlbokého pokánia, spojeného so slzami nad mojimi hriechmi ale aj sladkými slzami radosti, ktorá s pokáním prichádza. Od toho "stretka" som Boha hľadala úplne naplno, modlila som sa, začala som chodiť na omše, čítať si Písmo – veľmi som chcela byť k Bohu bližšie.
Môj život sa zmenil od základov a to v každom smere. Stále som sa Boha pýtala, či sa náhodou nepomýlil, keď sa mi dal spoznať, že som veľmi zlá, hriešna a nezaslúžim si Jeho lásku. A Boh mi stále hovoril, že on sám je Láska a nemá ma rád preto, čo robím alebo nerobím, ale jednoducho len preto, že som.
Jeho láska mi zapĺňala srdce tak, že mi "tancovalo". Celý rok od "toho stretka" som nemohla od radosti ani spávať (nie opisne, ale naozaj - doslova), moje kamarátky si mysleli, že som sa asi musela zblázniť, keď sa stále tak usmievam a žiarim šťastím. Niektorí ma dokonca podozrievali, že beriem drogy, keď som stále taká happy, veselá a vysmiata. Vo svojom vnútri som cítila (ne)skutočnú, bláznivú, hlbokú a bezpodmienečnú lásku, aj som až Boha prosila, nech už prestane, lebo som mala naozaj pocit, že od toľkého šťastia umriem...
Keď som šla po ulici, mala som pocit, že sa znášam 10 cm nad zemou, chcelo sa mi tancovať a spievať od šťastia. Nikdy som nezažila takú hlbokú lásku a viem, že jedine Boh takúto lásku a radosť dokáže dať – nedá sa to vôbec popísať slovami. Počas modlitieb mi Boh hovoril: "Milujem Ťa." A ja som bola nesmierne šťastná. A tak som sa ho pýtala, čo mi chce ešte povedať. A Boh mi odpovedal: "Milujem Ťa". A ja som vedela – hoci som to nechápala – že je to naozaj tak. A na ďalšiu moju otázku "To akože fakt?!" znela Jeho odpoveď: "Milujem Ťa. Milujem Ťa. Milujem Ťa...." A si si istý, Pane?! "Milujem Ťa! Keby som mal vtedy pred 2000 rokmi umrieť na kríži len kvôli Tebe samotnej, urobil by som to rovnako..." Aj ja som v tom momente mala prvýkrát v živote skúsenosť, že od lásky a radosti sa asi fakt dá umrieť

Boh mi následne dal nových priateľov, krásnu rodinu, dobrého manžela, milované a zdravé dieťa, požehnáva aj moju prácu a biznis. V období nedávnej krízy, ktorá sa výrazne prejavila aj v oblasti, v ktorej pracujem a v iných firmách ako sme my, boli nútení prepúšťať, naša firma mala zatiaľ najúspešnejší rok vo svojej histórii. Azda najvýstižnejším krédom, ktoré pre môj život, odkedy som ho odovzdala Ježišovi platí, je: "Hľadajte najprv Božie kráľovstvo a všetko ostatné vám bude pridané". Vždy, keď som takto žila, mi Boh pridával, diali sa mi zázraky a "pecky", dával mi vo všetkých smeroch viac ako som si želala. Boh sa stará aj o úplné maličkosti, aj o veľké a dôležité aspekty môjho života. A v časoch, keď som na to zabúdala a na prvé miesto vo svojom živote som postavila niekoho alebo niečo iné, prišiel čas, ktorý bol záťažový a nebol tak naplnený pokojom a radosťou. Ježiš ma učí, že sa mám naozaj naplno spoliehať iba na Neho, hľadať Ho a ešte viac spoznávať.
Boh ku mne hovorí najmä cez udalosti – keď mu ich naplno odovzdám v modlitbe, nemusím sa už starať, lebo viem, že Boh to má v rukách a pod kontrolou – častokrát sa už len akoby "prizerám" ako sa veci vyvíjajú. Modlitba je pre mňa rozhovorom, ktorý rozhodne nie je monológom, je to dialóg vďaky, lásky a niekedy aj prosieb. A zároveň Boh ku mne hovorí cez priateľov. Niekedy Boh nekoná v konkrétnej udalosti alebo človeku, za ktorého sa modlím, ale mení práve môj vnútorný postoj a mne to slúži na sebarozvoj.
Je tak veľa vecí a dobra, ktorý mi Boh dal a dáva. Ale najväčšou a najvzácnejšou vecou pre mňa, je byť v Jeho prítomnosti a s Ním, keď ma zaplavuje Láska, radosť a pokoj, bez ohľadu na to, aké sú udalosti okolo. Aj keby som dnes mala umrieť, budem Bohu naozaj za všetko vďačná. Veľa veciam, okolnostiam a udalostiam stále nerozumiem, ale ani nemusím – Boh vie a pozná ich, ja sa nemusím starostiť.
To, že som spoznala Boha je milosťou, ktorú mi okrem mojej drahej sestry, ktorá sa za mňa veľa modlila, vymodlili asi aj ľudia, ktorých zrejme nepoznám. To, že som túto milosť prijala, bolo moje NAJLEPŠIE a NAJDôLEŽITEJŠIE životné rozhodnutie – tým som si absolútne istá. Preto sa aj ja modlím, aby niekto iný mohol dostať takú milosť a povedať Bohu to naozaj najdôležitejšie: Svoje "ÁNO". Je to životmeniaca skúsenosť – najdôležitejšia a plná radosti.
---
Back to stories | Share on Facebook | Become a friend of mojpribeh.sk on FB and share the Gospel
Good news
---
Video
Zaujímavá a výpovedná skúsenosť západoeurópskeho muža s hinduizmom, budhizmom, jógou, ezoterikou a okultizmom.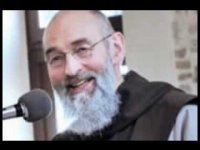 ---
Príbeh bývalého teroristu, ktorý dnes spája etniká a kmene.
Stephen Lungu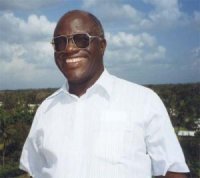 ---
Hudobníčka Lacey Sturm, bývalá speváčka kapely Flyleaf, bola presvedčenou ateistkou a mala v úmysle vziať si život... ale zrazu sa všetko zmenilo.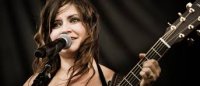 ---
"A rozhnevaný pán ho vydal mučiteľom, kým nesplatí celú dlžobu. Tak aj môj nebeský Otec urobí vám, ak neodpustíte zo srdca každý svojmu bratovi." (Mt 18, 34-35)
---
We all are part of a great story. The great story of the world is composed of past and present stories of lives of individual people. The portal mojpribeh.sk is focused on the most important moment of the story of the world and individual, the moment of personal experience of person with God.
Latest

Random
Total: 150 stories in this language.
There are 441 in all languages. To change the language please click on one of the flags.
Talks
Geoff a Gina Poulter
Geoff and Gina Poulter are active in healing ministry in Great Britain and in other European countries. They have zeal for building Lords kingdom. In Slovakia are already known mainly throwgh Jesus heals ministry where they were main speakers. They believe, that Lord comes with power, when we call him by His name and walk in faith. They are full of gentleness and kind behavior to people, which they serve with prayer for healing and prophetic giftings. Their ministry folows healings, sings and wonders.


2017-10-03

Ján Volko
I think Jesus plays a very important role. Faith in God helps me in difficult moments and also during competitions. I feel that God gives me His graces and blessing – and this is a huge support for me.


2017-03-27

Jerry Armelli
Former gay: It's a satisfying emotional and sexual relationship? Emotionally, sexually, absolutely; we both love sex. We're blessed. Sometimes we cry after we make love. It is very good.


2011-09-17
Facebook
Cesta+
Books