Good news
Video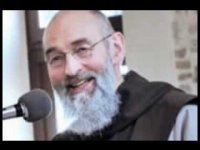 Zaujímavá a výpovedná skúsenosť západoeurópskeho muža s hinduizmom, budhizmom, jógou, ezoterikou a okultizmom.
---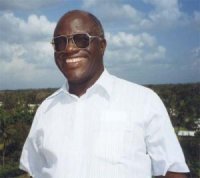 Príbeh bývalého teroristu, ktorý dnes spája etniká a kmene.
Stephen Lungu
---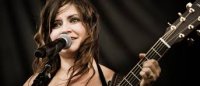 Hudobníčka Lacey Sturm, bývalá speváčka kapely Flyleaf, bola presvedčenou ateistkou a mala v úmysle vziať si život... ale zrazu sa všetko zmenilo.
---
"A rozhnevaný pán ho vydal mučiteľom, kým nesplatí celú dlžobu. Tak aj môj nebeský Otec urobí vám, ak neodpustíte zo srdca každý svojmu bratovi." (Mt 18, 34-35)
---
We all are part of a great story. The great story of the world is composed of past and present stories of lives of individual people. The portal mojpribeh.sk is focused on the most important moment of the story of the world and individual, the moment of personal experience of person with God.
Talk - Anselm Grün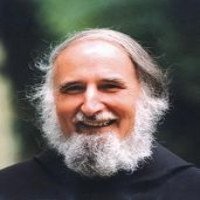 Anselm Grün je nemecký katolícky kňaz, benediktínsky mních, ekonóm, filozof a teológ (žiak Karla Rahnera). Je mimoriadne úspešným autorom duchovnej literatúry a je hlavným ekonómom opátstva Münsterschwarzach.
1. Veľa mladých ľudí na Slovensku je nezamestnaných, viacerí študovali odbory, s ktorými si nevedia nájsť prácu. Len málo mladých sa učí remeslo, ale releselníci u nás chýbajú, tak ako aj malí podnikatelia, ktorí vedia lokálne poskytovať dobré služby. Čo si myslíte, prečo chcú mnohí ľudia radšej viesť, organizovať spostredkovávať, ako niečo tvoriť alebo slúžiť?
Aj v Nemecku je tendencia, že veľa ľudí chce pracovať len v kancelárii, nechcú viac zašpiniť ruky prácou. Je to však často aj odmietanie zodpovednosti. Je dôležité zobrať život do vlastných rúk. A práve remeslo ponúka príležitosť, pracovať rukami, byť tvorivý a vytvoriť vlastnú formu inteligencie – niečo sám vytvoriť a byť schopný riešiť problémy.
2. Často hovorím mladým, že každý je podnikateľom s talentom od Boha, každý má svoju úlohu pri spravovaní Božieho kráľovstva. Stretávam však aj mladých, ktorí sú pasívni a čakajú na pomoc štátu alebo vlády. Čo by ste odporúčali týmto ľuďom?
Mám pocit, že mnohí mladí ľudia majú strach pred životom. Nepreberajú žiadnu zodpovednosť za seba. Zodpovednosť znamená vždy aj – obmedziť a vymedziť sa. Mnohí si chcú dnes nechať otvorené všetky dvere, ale potom ich často dvere udrú do tváre. Je prirodzené pre človeka, aby dospel a prevzal zodpovednosť. Pascal Bruckner, francúzsky filozof, hovorí o infantilizácii spoločnosti. Mnohí by chceli zostať v detskom stave, a vnímajú štát, firmu alebo cirkev ako svoju veľkú matku, ktorá ich živí. Musia však zobrať život do vlastných rúk, namiesto toho aby rezignovali.
3. Aké vzory a hodnoty Benediktínov by ste odporučili podnikateľom?
Podnikatelia by sa nemali hnať iba za úspechom, ale mali by hlavne žiť hodnoty. Ide jednak o klasické hodnoty ako je spravodlivosť, čestnosť, spoľahlivosť, ale aj kresťanské hodnoty ako sú viera, nádej a láska. Podnikateľ by mal v dnešnej spoločnosti podporovať nádej, že sa oplatí žiť a že naša spoločnosť môže byť ľudskejšia. Podnikatelia majú tiež ulohu, vytvárať vo svojich firmách vlastnú podnikovú kultúru, v ktorej sa dobre zaobchádza s ľuďmi, dbá na ich dôstojnosť a rozvíjajú sa ich schopnosti. Podnikatelia takto prispievajú aj k humanizácii celej spoločnosti.
4. Mnohí ľudia majú pocit, že čas letí akosi rýchlo – nové technológie, inovácie, tlak na produktivitu a konkurenčnú schopnosť. Čo by ste odporučili ľuďom, ktorí sú pod tlakom a hľadajú rovnováhu medzi prácou a životom?
Aby čas neplynul mimo mňa, potrebujem dobré rituály. Rituály, ktoré vytvárajú svätý čas, čas, ktorý patrí iba mne a ktorý nikto okrem mňa nemôže zvládnuť. Tento čas mi dáva pocit, že žijem ja sám, iba namiesto prežívania. Keď si nájdem denne svoj svätý čas, ktorý lieči, tak sa zmení aj ten ostatný čas a nebude ma už viac viac zožierať.
5. Médiá publikujú veľa negatívnych správ a aj ľudia majú často pocit, že všetko je zlé. Ako to vidíte?
Nemali by sme zatvárať oči nad tým, čo sa vyvíja zlým smerom. Nemali by sme však ani prepadať rezignácii, ale hľadať cesty, čo môžeme my sami urobiť preto, aby sme vytvorili inú atmosféru. My môžeme zmeniť svet okolo seba. To je naša prvá úloha. Môžeme negatívne informácie prijať aj ako výzvu a vytvoriť úplne iný svet.
6. Denne máme mnohé impulzy zvonka, často reagujeme na rôzne udalosti a strácame prehľad, čo je skutočne dôležité. Kde by mali mladí ľudia hľadať svoje priority a cesty?
Ľudia by sa mali sami seba pýtať: Čo ma skutočne povznáša a dáva zmysel môjmu životu? Kto som? Čo je môj príspevok k tomuto svetu? Čo by som chcel na tomto svete zmeniť a ovplyvniť?
Rozhovor viedol Ján Košturiak.
---
Latest

Random
Total: 155 stories in this language.
There are 465 in all languages. To change the language please click on one of the flags.
Talks
Geoff a Gina Poulter
Geoff and Gina Poulter are active in healing ministry in Great Britain and in other European countries. They have zeal for building Lords kingdom. In Slovakia are already known mainly throwgh Jesus heals ministry where they were main speakers. They believe, that Lord comes with power, when we call him by His name and walk in faith. They are full of gentleness and kind behavior to people, which they serve with prayer for healing and prophetic giftings. Their ministry folows healings, sings and wonders.


2017-10-03

Petr Jašek
As we know, faith is not a question of heritage. People must get their personal relation with the Lord Jesus Christ. This cannot be inherited. You have to be reborn in Jesus. In my life something similar happened.


2017-04-10

Ján Volko
I think Jesus plays a very important role. Faith in God helps me in difficult moments and also during competitions. I feel that God gives me His graces and blessing – and this is a huge support for me.


2017-03-27
Facebook
Bulletin board
Books