Talk - Alena Ješková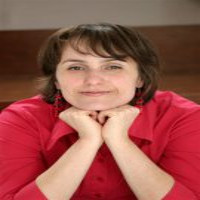 36-ročná žena, manželka, mama dvoch malých osvojených chlapcov, srdcom i prakticky učiteľka nemčiny a slovenčiny (aj pre cudzincov), trošku vŕta aj do redakčnej práce, hoci ju nevyštudovala – nadšený samouk.
Mohla by si sa nám krátko predstaviť?
Som 36-ročná žena, manželka, mama dvoch malých osvojených chlapcov, srdcom i prakticky učiteľka nemčiny a slovenčiny (aj pre cudzincov), trošku vŕtam aj do redakčnej práce, hoci som ju nevyštudovala – tu som nadšený samouk. Som extrovert, rada som plávala, bicyklovala, behala ..., keď som ešte mala na to čas

, rada spím, varím, pečiem a vysedávam s kamarátkami pri káve a hlbokej debate.
Ako zvládaš výchovu a starostlivosť o dve malé deti a popri tom vedenie v súčasnosti asi najúspešnejšieho kresťanského časopisu zameraného na ženy na Slovensku?
No, či zvládam, to neviem. To je vec subjektívneho pohľadu,nálady a momentálneho psychického stavu. Učím sa timemanažmentu. Niekedy sa mi aj darí spojiť tieto dve roly – materskú a pracovnú – čo je asi záležitosťou vedomia si vlastného poslania. Ak viem, čo je mojou víziou, iní to nazývajú životnou náplňou alebo povolaním, tak sa dá spojiť kŕmenie, prebaľovanie a detské hry s písaním a editovaním článkov. Tiež veľkú časť zohráva chápavý a tolerantný manžel. A či je časopis Miriam taký, ako ho honosne menuješ, musia posúdiť znalci. Ja len viem, že sme prvý a jediný pravidelne vychádzajúci v SR ako kresťanský ženský.
Ako sa v Tebe zrodila myšlienka začať písať pre ženy, vybudovať časopis a ako sa Ti ju podarilo zrealizovať? Aký je cieľ časopisu Miriam?
Nápad nepochádza z mojej hlavy. V 1 septembrový týždeň roku 2004 prišli za mnou 3 ľudia, úplne nezávisle od seba s návrhom, či by som ja nezaložila časopis pre kresťanky ako alternatívu bulváru, pretože tu čosi také chýba. Po niekoľkodňovom premýšľaní som skúsila spolu so zopár kamarátkami vydať prvé pokusné čierno-biele 6-stranové číslo, ktorým sme zisťovali záujem žien. Ujal sa. Na Dni žien v BA sa ihneď všetky kusy rozobrali a účastníčky aj vyzbierali peniažky na náklady tohto prvého i na vydanie druhého čísla. Ako ďalší rozlišovací signál som si dala, či nájdem tím žien. Zvláštne, všetky, ktoré som oslovila, povedali: áno, skúsim to. Dve z nich sú so mnou dodnes, ostatné sa povymieňali. Ale na rozbehnutie časopisu to stačilo. Takže číslo 3 robilo už 6 žien a mal svoj definitívny názov Miriam. Aj cieľ bol stanovený – zdieľať sa so ženami o svojom živote, povzbudzovať sa vzájomne v tom, čo je typické ženské: túžba byť krásnou, zdravie, domácnosť, recepty, partner, deti, dotváranie prostredia a okolia, samozrejme chceme byť aj inšpiráciou na hľadanie Boha vo všednom dni.
Čo podľa teba charakterizuje dnešnú ženu? Na čo myslí? Po čom túži? Čo dnešná žena preferuje?
Niekedy sa mi zdá, že je ľahké odpovedať na tieto otázky, inokedy práve až príliš ťažké. Kedysi som ženy videla vo dvoch skupinách – ako veriace a neveriace v Boha. Dnes už nie. Je nás toľko typov a názorových "skupín", že aj pokus osloviť úplne všetky jedným periodikom, je márny. Determinuje a ovplyvňuje nás mesto/dedina, ZŠ/VŠ – vzdelanie, príslušnosť k rôznym cirkvám, skúsenosť s vlastnou rodinou, knihy, ktoré čítame atd. Ale spoločnú máme hádam túžbu po láske, uznaní, prijatí – v tomto tvrdení sa určite nemýlim. Rozdielne sú už naše predstavy o miere zaangažovania sa doma v rodine a potom na pracovnom poli. Doba sa naozaj zmenila. Už nám akoby nestačí materstvo (ani kresťankám), chceme pomáhať aj inde, uplatniť sa, rozvíjať, študovať a realizovať svoje schopnosti i sny. Myslím si, že večné, nemenné hodnoty si treba uchovať, ale treba aj prijať nové ponuky novej éry. Žena chce dnes byť in, rozhodovať, ovplyvňovať, posúvať veci dopredu, užiť si svoju slobodu.
Čo najviac oceňujú Vaše čitateľky/čitatelia na časopise Miriam a aká budúcnosť podľa Teba očakáva časopis, ktorý vedieš?
Veľmi osobné výpovede, otvorené, nie vždy len pozitívne konce životných príbehov (lebo s týmto sa dokážu identifikovať), praktickosť, konkrétnosť. A to, že ani my v redakcii nepoznáme na všetko už dnes odpovede, ale že ich spolu s čitateľmi hľadáme. Páči sa im tiež absencia bulvárnosti, duchovné vyučovania a vôbec že Miriam existuje. Ale privítali by sme častejšiu a podrobnejšiu spätnú väzbu – v tomto musíme my Slováci podrásť.
Čo, alebo kto má najväčší podiel na tom, že veríš v Boha a hľadáš Jeho vôľu vo svojom živote?
Asi sám Boh. A ľudia, ktorí sa s ním poznali skôr než ja a povedali mi o ňom to správne a modlili sa za mňa. A potom už zase len On. No a teraz už aj moja vôľa, že chcem.
Môžeš popísať kľúčové momenty života, na ktorých sa zakladá Tvoja skúsenosť viery s Bohom a z ktorej čerpáš aj v dobe duchovného sucha?
Najsilnejším momentom a nie jediným je vždy skúsenosť, že Boh ku mne hovorí. "Počuť" Boha (rozumejte vnímať, zaregistrovať jeho stopy, pôsobenie...) je to najúžasnejšie, čo sa nedá za nič hodnotnejšie či žiaducejšie vymeniť. Ako hovorí? U mňa cez udalosti, cez ľudí, cez filmy!, knihy, Bibliu, ale aj sny v spánku a tiež priamo do mysle cez intuíciu a dojmy. Hľadať ho som začala v 15-tich rokoch, keď mi písal listy jeden anonym, ktorého som dodnes nevidela. Len som vedela, že je veriaci, tak som chcela byť aj ja. Vtedy som vieru brala celkom ináč – detskejšie. Myslela som si, že v kresťanstve ide len o to byť dobrý, charakterný, a nie o poznanie sa s Ježišom a o priateľský či otcovsko-dcérsky vzťah s ním. Ale veď začiatky sú rôzne, nie? A pri tomto chalanovi, s ktorým som si vysnívala postupne spoločný život, sa mi prihodil sen, že sa mu čosi zlé stalo na vojenčine. Do 2 dní mi aj napísal, že si zlomil prst pri výcviku. A tiež som dostala neskôr vnuknutie, že nebude môj manžel, ale kňaz. O 10 dní mi o tomto napísal v liste. Vtedy som zistila, že Boh so mnou komunikuje. Od tých čias som ho zažila viackrát. Nie vždy tak jasne a veľkolepo, ale zopár ráz aj hej. To je na dlhé rozprávania.
Ako sa prakticky prejavuje význam viery v tvojom živote? Respektíve ako si myslíš, že sa Tvoj život viery odlišuje od života ľudí, ktorí v Boha neveria?
Dám 2 odpovede, lebo neviem, ktorá je správna.
Neodlišuje. Som rovnaká ako neveriaci. Potrebujem piť, jesť, spať, cikať..., rovnako hreším, som slabá, unavená, lenivá, neporiadna, posudzujem, viem sa naštvať, nadávať...
Vediem úplne iný život ako neveriaci. Myslím, že má pravidlá (obsiahnuté v Biblii), dúfam, že poznám smer, svoju perspektívu, poslanie, prežívam, že mám zmysel v živote, a to nie malý, cítim sa byť milovaná Najvyšším, ktorý za moje zlo (povrchnosť a pod.) zomrel na kríži, cítim sa byť prijatá Bohom, ľuďmi i sebou samou
Nechcem sa nikoho dotknúť, možno toto všetko – snáď okrem tej lásky Božej – prežívajú aj neveriaci. Ospravedlňujem sa – v tom prípade je správna odpoveď č.1.
Čo by si odporučiľa ľuďom hľadajúcim Boha, ako môžu podľa Teba spraviť osobnú skúsenosť s Ním?
Neradím nič. Najmä nie tým, ktorí ma o radu nežiadajú. Boh sa sám dáva spoznať. Je to dosť na ňom. Ja ho môžem len tajne prosiť za tých, ktorých stretám a o ktorých sa mi zdá, že ho ešte nepoznajú. Veď ten, čo už hľadá, nájde určite. A ten, čo nehľadá, nechce rady. Všetci hľadajú niečo. Niečo dobré, hlbšie, zmysluplné, lásku ..., nevedia, že Boha. Tu metódy a spôsoby nezavážia. Mám priateľov narodených v 20.storočí, ktorí zažili "zhora" "dotyk" ?, až fyzické zatrasenie, iní cez spoločenstvo mladých nadšených kresťanov, ďalší čisto intelektuálne cez filozofické dôkazy o jeho existencii, iných oslovil Ježišov život, iným sa prihovorila Biblia. Čo človek, to originálna skúsenosť. Ale keby sa ma už veriaci spýtal, ako ďalej, tak by som ho pozvala a povzbudila k zodpovednosti, aby to, čo už uznal za pravdivé, aj žil, a to naplno, bez kompromisov.
Za rozhovor ďakuje Marek Nikolov
---
Back to talks | Share on Facebook | Become a friend of mojpribeh.sk on FB and share the Gospel
Good news
---
Video
Zaujímavá a výpovedná skúsenosť západoeurópskeho muža s hinduizmom, budhizmom, jógou, ezoterikou a okultizmom.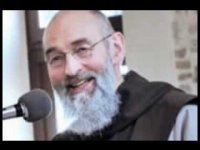 ---
Príbeh bývalého teroristu, ktorý dnes spája etniká a kmene.
Stephen Lungu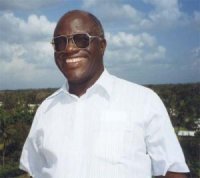 ---
Hudobníčka Lacey Sturm, bývalá speváčka kapely Flyleaf, bola presvedčenou ateistkou a mala v úmysle vziať si život... ale zrazu sa všetko zmenilo.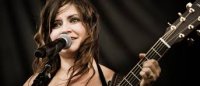 ---
"A rozhnevaný pán ho vydal mučiteľom, kým nesplatí celú dlžobu. Tak aj môj nebeský Otec urobí vám, ak neodpustíte zo srdca každý svojmu bratovi." (Mt 18, 34-35)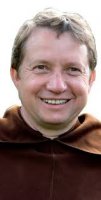 ---
We all are part of a great story. The great story of the world is composed of past and present stories of lives of individual people. The portal mojpribeh.sk is focused on the most important moment of the story of the world and individual, the moment of personal experience of person with God.
Latest

Random
Total: 149 stories in this language.
There are 437 in all languages. To change the language please click on one of the flags.
Talks
Geoff a Gina Poulter
Geoff and Gina Poulter are active in healing ministry in Great Britain and in other European countries. They have zeal for building Lords kingdom. In Slovakia are already known mainly throwgh Jesus heals ministry where they were main speakers. They believe, that Lord comes with power, when we call him by His name and walk in faith. They are full of gentleness and kind behavior to people, which they serve with prayer for healing and prophetic giftings. Their ministry folows healings, sings and wonders.


2017-10-03

Ján Volko
I think Jesus plays a very important role. Faith in God helps me in difficult moments and also during competitions. I feel that God gives me His graces and blessing – and this is a huge support for me.


2017-03-27

Jerry Armelli
Former gay: It's a satisfying emotional and sexual relationship? Emotionally, sexually, absolutely; we both love sex. We're blessed. Sometimes we cry after we make love. It is very good.


2011-09-17
Facebook
Bulletin board
Books