Good news
Video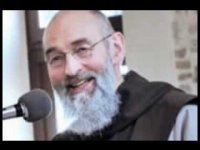 Zaujímavá a výpovedná skúsenosť západoeurópskeho muža s hinduizmom, budhizmom, jógou, ezoterikou a okultizmom.
---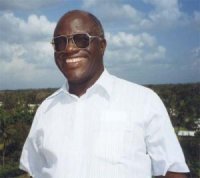 Príbeh bývalého teroristu, ktorý dnes spája etniká a kmene.
Stephen Lungu
---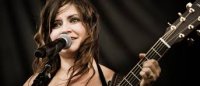 Hudobníčka Lacey Sturm, bývalá speváčka kapely Flyleaf, bola presvedčenou ateistkou a mala v úmysle vziať si život... ale zrazu sa všetko zmenilo.
---
"A rozhnevaný pán ho vydal mučiteľom, kým nesplatí celú dlžobu. Tak aj môj nebeský Otec urobí vám, ak neodpustíte zo srdca každý svojmu bratovi." (Mt 18, 34-35)
---
We all are part of a great story. The great story of the world is composed of past and present stories of lives of individual people. The portal mojpribeh.sk is focused on the most important moment of the story of the world and individual, the moment of personal experience of person with God.
Talk - Radim Ucháč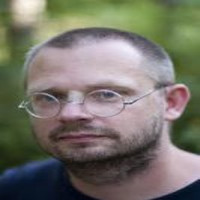 Prezident Hnutia Pre Život ČR , manžel a otec 6 detí
Radim patríš medzi kľúčových lídrov prolife v Čechách. Ako prezident Hnutia Pre Život ČR sa aktívne zasadzuješ za ochranu života od počatia a obranu tradičnej rodiny. Kedy, prečo a ako si vstúpil do aktívnej činnosti Hnutia Pre Život ČR?
Před více jak 10 lety jsem náhodou narazil na anglický popis jak se provádí umělé potraty. V češtině nic podobného neexistovalo, tak jsem text s manželčinou pomocí přeložil a dal na internet. Podle toho textu mne našli lidé z Hnutí Pro život ČR a poprosili, zda bych jim nemohl vytvořit stránky. Nějaké základní informace jsem dal na internet, když stávající předseda zemřel a nebyl nikdo, kdo by byl ochotný místo něho začít pomáhat - tak jsme v podstatě Hnutí Pro život zdědili, začali se vzdělávat a postupně rozšiřovat činnost. Jsme tak trochu vyjímkou, protože těmto otázkám se většinou věnují ve světě lidé, kteří si prožili nějaké osobní zranění.
Ako vidíš v horizonte 10 rokov budúcnosť prolife v Čechách? Podarí sa zlepšiť legislatívu v ochrane nenarodeného života a prirodzenej rodiny, alebo sa prolife komunita musí pripraviť na ešte horšie časy?
Myslím si, že společnost se bude více a více štěpit. Část zapadne hlouběji do hedonismu a kultury smrti a část i přes překážky objeví přirozené hodnoty. Osobně jsem optimista a jsem přesvědčen, že mladší lidé jsou mnohem konzervativnější než dnešní naši rodiče. Dnes je u moci generace osmašedesátníků, ta však odchází. V každém případě společnost už dnes stojí před křižovatkou zda se roztočí demorafický kolaps a stěhování národů nebo zda jako civilizace začneme znovu žít. To jak se rozhodneme záleží především na tom jak se podaří obnovit náboženskou víru a tím i smysl pro oběť, rodinu, spravedlnost, atd.
Si kresťan, katolík. Kto z ľudí mal v Tvojom živote najväčší podiel na tom, že poznáš Krista a prečo?
Asi samozřejmě rodiče. A pak při dospívání jsem potkával výborné lidí. Nedá se říci, že by byl jeden, který měl největší podíl. Prostě jsem postupně potkával další a další lidi, kteří mi pomáhali poznávat krásu a hloubku katolické víry.
Môžeš popísať udalosť, (alebo viaceré skúsenosti), ktoré znamenali v Tvojom živote potvrdenie a prehĺbenie vzťahu s Kristom?
Musím říct, že můj život není poznamenaný náhlými obrácení nebo událostmi. Tento přístup je častý v evangelickém světě, ale přijde mi to umělé: dnes jsem přijal Krista, toho a toho dne jsem se obrátil atd. Myslím si, že spíše lidské přirozenosti odpovídá postupný růst. A musím říct, že spousta událostí mne více nasměrovávala k Bohu. Jednak vůbec otázky dobra a zla na které člověk při problematické umělých potratů narazí brzy. Pak mne hodně posunulo, když jsem jako dospívající objevil, že nejsou jen nadšená spolča mladých, kteří později vychladnou a často odpadnou, ale, že existují i dospělí často berou víru vážně a nežijí dvojí život. To jsem objevil, když jsem se dostal k dominikánským terciářům.
Co mne ale jako událost hodně oslovilo, bylo když nám spadlo dítě z okna z cca 12 metrů. Nejdříve vypadalo, že je mrtvé, ale pak se ukázalo, že mu prakticky nic není jen si zlomilo nohu a lehce naštíplo pánev. To jsou okamžiky, kdy se člověk opravdu modlí a ví,že je v rukou Božích a může se o Boží prozřetelnost doslova opřít ať dopadne to co se kolem něj děje jakkoli.
Čo je pre Teba v živote najväčšou výzvou? Čo by si chcel dosiahnuť, aby si na konci svojho života mohol povedať dobrý boj som bojoval, svoj beh som úspešne dokončil?
Přece dojít do nebe a pomoc do nebe co největšímu množství duší. Jestli si budu moci někdy říci, že jsem boj úspěščně dokončil nevím. Ovoce toho co děláme uvidíme asi až na věčnosti. Čeho se ale bojím je, až mi Pán ukáže všechny dary a hřivny co mi dal a já budu muset ukázat co jsem s tím udělal.
---
Latest

Random
Total: 152 stories in this language.
There are 454 in all languages. To change the language please click on one of the flags.
Talks
Geoff a Gina Poulter
Geoff and Gina Poulter are active in healing ministry in Great Britain and in other European countries. They have zeal for building Lords kingdom. In Slovakia are already known mainly throwgh Jesus heals ministry where they were main speakers. They believe, that Lord comes with power, when we call him by His name and walk in faith. They are full of gentleness and kind behavior to people, which they serve with prayer for healing and prophetic giftings. Their ministry folows healings, sings and wonders.


2017-10-03

Petr Jašek
As we know, faith is not a question of heritage. People must get their personal relation with the Lord Jesus Christ. This cannot be inherited. You have to be reborn in Jesus. In my life something similar happened.


2017-04-10

Ján Volko
I think Jesus plays a very important role. Faith in God helps me in difficult moments and also during competitions. I feel that God gives me His graces and blessing – and this is a huge support for me.


2017-03-27