Random stories
14. 06. 2017
The power of forgiveness freed me from a tremendous amount of pain I had been living with. When I said to God: "I forgive my mother for leaving me because she did not know what she was doing," I was healed from 45 years of chronic back pain.
25. 08. 2010
In my story it was the Lord who was searching for me and it still fills me by amazement and gratefulness.
25. 08. 2010
My core problem was – how can I trust God again?! How can I understand Him? What has happened? What we believed in before suddenly became not valid. We needed to reevaluate our faith from the foundation.
24. 12. 2010
Hearing from God through dreams. Biblical basis, Why God would use dreams, The process ...
04. 03. 2011
I was about four years old and still today I can deeply feel those moments of my life. I was lying on my little bed, alone, early in the morning; my parents were somewhere else in our flat. I suddenly realised that God exists
10. 12. 2010
Drugs, sex, Ukrainian mafia, and prison…
"…the story of a young man from Ukraine freed by God…"
19. 03. 2015
Holiness is not something any of us could accomplish on our own.
19. 04. 2012
One night I watched a movie on TV. The name of the movie was "Jesus". I said aloud just for myself: "Jesus is God". I experienced the depth of this word in one second. At that time my son was already praying with his own words and in his words I felt the living presence of Someone.
02. 12. 2010
Here I also learned Chinese martial arts – Kung Fu. I learned to work with such information I couldn't access to in my normal life: searching water under the earth, searching missing people, diagnosing diseases, and finding cures by means of energy transfer.
30. 09. 2010
Then I directly felt that God is a living being, close to us. Back then, God, our Lord, clearly and expressly intervened into my life. He completely changed it. I became another person.
28. 09. 2015
At the end of May 2014 the doctors discovered a malign tumour in my bowels with metastases in the liver, peritoneum, lymph nodes, and in the minor pelvis. Everything happened so fast and unexpectedly. Nobody suspected that I may have such a serious disease. I went to see the doctor just because I felt very weak and I had continuous pain in my stomach and bowels in the previous two months.
06. 01. 2011
One of the proudest times in my life was the time when I became a father.
19. 08. 2016
We were six or seven in the next cell and when the children started to cry the first one among us said," It is my Mary". We began crying every one of us. We were convinced it is my child, my child in the hands of the Communists and beaten. Altogether we cried, "My Child!" but we never saw it.
10. 09. 2015
The aim of the "Jesus Heals" prayer gatherings is experiencing the fact that God is Love. He is Love that wants to give itself to other people. God wants to show us His mercy even through healing, signs, wonders, and miracles.
Good news
---
Video
Zaujímavá a výpovedná skúsenosť západoeurópskeho muža s hinduizmom, budhizmom, jógou, ezoterikou a okultizmom.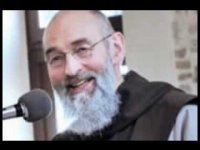 ---
Príbeh bývalého teroristu, ktorý dnes spája etniká a kmene.
Stephen Lungu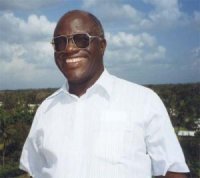 ---
Hudobníčka Lacey Sturm, bývalá speváčka kapely Flyleaf, bola presvedčenou ateistkou a mala v úmysle vziať si život... ale zrazu sa všetko zmenilo.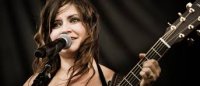 ---
"A rozhnevaný pán ho vydal mučiteľom, kým nesplatí celú dlžobu. Tak aj môj nebeský Otec urobí vám, ak neodpustíte zo srdca každý svojmu bratovi." (Mt 18, 34-35)
---
We all are part of a great story. The great story of the world is composed of past and present stories of lives of individual people. The portal mojpribeh.sk is focused on the most important moment of the story of the world and individual, the moment of personal experience of person with God.
Latest

Random
Total: 150 stories in this language.
There are 441 in all languages. To change the language please click on one of the flags.
Talks
Geoff a Gina Poulter
Geoff and Gina Poulter are active in healing ministry in Great Britain and in other European countries. They have zeal for building Lords kingdom. In Slovakia are already known mainly throwgh Jesus heals ministry where they were main speakers. They believe, that Lord comes with power, when we call him by His name and walk in faith. They are full of gentleness and kind behavior to people, which they serve with prayer for healing and prophetic giftings. Their ministry folows healings, sings and wonders.


2017-10-03

Ján Volko
I think Jesus plays a very important role. Faith in God helps me in difficult moments and also during competitions. I feel that God gives me His graces and blessing – and this is a huge support for me.


2017-03-27

Jerry Armelli
Former gay: It's a satisfying emotional and sexual relationship? Emotionally, sexually, absolutely; we both love sex. We're blessed. Sometimes we cry after we make love. It is very good.


2011-09-17
Facebook
Cesta+
Books