Good news
Video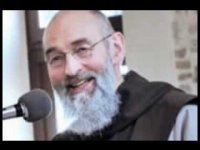 Zaujímavá a výpovedná skúsenosť západoeurópskeho muža s hinduizmom, budhizmom, jógou, ezoterikou a okultizmom.
---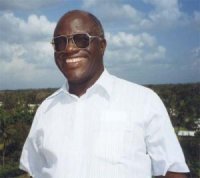 Príbeh bývalého teroristu, ktorý dnes spája etniká a kmene.
Stephen Lungu
---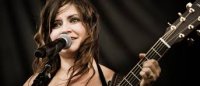 Hudobníčka Lacey Sturm, bývalá speváčka kapely Flyleaf, bola presvedčenou ateistkou a mala v úmysle vziať si život... ale zrazu sa všetko zmenilo.
---
"A rozhnevaný pán ho vydal mučiteľom, kým nesplatí celú dlžobu. Tak aj môj nebeský Otec urobí vám, ak neodpustíte zo srdca každý svojmu bratovi." (Mt 18, 34-35)
---
We all are part of a great story. The great story of the world is composed of past and present stories of lives of individual people. The portal mojpribeh.sk is focused on the most important moment of the story of the world and individual, the moment of personal experience of person with God.
Random stories
11. 10. 2010
One very difficult moment of our family was the strongest and at the same time the most breaking point in a faith for me till now. Today I am able to talk about it. Ten years ago, exactly on 11 September 2000, my brother Pete lost his life at a car crash.
24. 08. 2017
he Baptism in the Spirit's effectiveness in reactivating baptism consists in this: finally man contributes his part -- namely, he makes a choice of faith, prepared in repentance, that allows the that allows the work of God to set itself free and to emanate all its strength. It is as if the plug is pulled and the light is switched on. The gift of God is finally "untied" and the Spirit is allowed to flow like a ftragrance in the Christian life.
25. 02. 2013
Christianity didn't start to live yet, though it has enough strength to set the whole modern world on fire. We are the disciples of the Nazarene. We are here to light this fire. Church evangelization is not enough. Together with my other brothers I wasn't only a "voice crying out in the desert", but a voice in an anthill of evil and devilish things where the light of Christ's Gospel was seen.
18. 01. 2011
Virtually all agree that Baptism in the Holy Spirit opens the door to the charisms of the Spirit: prophecy, healing, speaking in tongues, etc.

24. 05. 2013
Everything we experienced there was different from what we had experienced in the church before. During these days we both had a deep personal encounter with God.

25. 08. 2010
My conversion does not fall under the category "extraordinary". I know you would like to hear about the miraculous conversion of a former drug-addicted or alcohol-addicted. I was neither drug-addicted nor alcohol-addicted. Maybe this is the reason why my conversion was even more miraculous.
16. 04. 2012
Yes, bones were my life issue. I was born with a fracture. Since then I had several fractures during all my childhood, every time I fell down. I spent a lot of time in hospitals. I suffered a lot. But I also saw other people suffering. It was for me great life experience, great learning experience. During this experience I understood that God is always with me and He never abandons me. This attitude of praise became (and it is continuously becoming) my expression of love towards God.
13. 03. 2016
One life-changing day I was planning to blow up a meeting, armed with petrol bombs, knives and guns. But we had arrived 2 minutes before I was due to give the signal. Those two minutes were enough for God to use to turn me around.
08. 04. 2015
I know He can change people. And I know that He will do that if we allow Him to.""When people ask me, 'How do you stay so calm on the sideline?' I have to tell them it is Christian maturity and Christ working in me.
12. 10. 2014
in few seconds I was crying one more time, laying on the floor and experiencing the Holy Spirit, His healing, His comfort, His support and Huge amount of revelation started to go deeper into my heart.
23. 05. 2014
My loneliness got deeper and deeper, even despite the fact that I was very open-minded and friendly. There was nothing that could feed my hunger inside me. I longed for love.
13. 07. 2016
All this happened in an environment and atmosphere of continuous persecution, detention of priests and nuns, police hearings, house inspections, etc. Throughout my life, youth experience showed me that Communism is against the Lord and persecutes believers and other honest people. It is a bad thing and we cannot trust such an ideological system.
25. 01. 2011
But I was also interested very much in the communist ideals as in something that surpassed the ordinary life. So I became a member of a communist party – because I was convinced and I wanted it. And in spite of the fact I went to church and believed in God. I did not feel it as a contradiction
17. 09. 2011
Former gay: It's a satisfying emotional and
sexual relationship? Emotionally, sexually, absolutely; we both love sex. We're blessed. Sometimes we cry after we make love. It is very good.
Latest

Random
Total: 155 stories in this language.
There are 465 in all languages. To change the language please click on one of the flags.
Talks
Geoff a Gina Poulter
Geoff and Gina Poulter are active in healing ministry in Great Britain and in other European countries. They have zeal for building Lords kingdom. In Slovakia are already known mainly throwgh Jesus heals ministry where they were main speakers. They believe, that Lord comes with power, when we call him by His name and walk in faith. They are full of gentleness and kind behavior to people, which they serve with prayer for healing and prophetic giftings. Their ministry folows healings, sings and wonders.


2017-10-03

Petr Jašek
As we know, faith is not a question of heritage. People must get their personal relation with the Lord Jesus Christ. This cannot be inherited. You have to be reborn in Jesus. In my life something similar happened.


2017-04-10

Ján Volko
I think Jesus plays a very important role. Faith in God helps me in difficult moments and also during competitions. I feel that God gives me His graces and blessing – and this is a huge support for me.


2017-03-27