Random stories
14. 01. 2011
As he spoke, I felt God's love pouring down on me like fresh water from a waterfall.
09. 06. 2011
I was impressed by your attentiveness, love and respect to one another after 45 years of marriage. What would you recommend to new couples if they would like to be so happy after so many years of life together.

27. 05. 2015
Like most American Jews, I found organized religion irrelevant to my life. I was proud of being Jewish, but bored with religion.
28. 07. 2017
I became intensely violent, aggressive, and developed a blind hatred towards the Jews. This is not something which just happens; it is a learned behaviour. I started to have nightmares. I was screaming every night out of fear, because I saw demonic beings in our home that I thought had come to kill me. These nightmares lasted for six years, every night the same nightmare, the same screaming. I became very sick and frightened, was out of my mind and knew sooner or later I was going to die.
28. 10. 2014
I was born in the Islamic Republic of Iran, where every citizen automatically becomes a Muslim. Until the day of my birth, this rule applied for my parents as well.
01. 08. 2012
from a catapult through a bow to a homemade tomahawk. Because of a bunker on a roof, my father had to change broken tiles many times. I have great memories from these times and I don't feel that either I or my brothers would become notorious rowdies. But a healthy fight stayed in us.
25. 01. 2011
But I was also interested very much in the communist ideals as in something that surpassed the ordinary life. So I became a member of a communist party – because I was convinced and I wanted it. And in spite of the fact I went to church and believed in God. I did not feel it as a contradiction
13. 01. 2012
The beatings would start and they would be slapping in the face, hitting in the stomach, sometimes kicking. "I struggled with faith, 'Was God with me? Did He love me? If God is good why would He allow me to go through this situation?
06. 01. 2011
One of the proudest times in my life was the time when I became a father.
25. 08. 2010
My conversion does not fall under the category "extraordinary". I know you would like to hear about the miraculous conversion of a former drug-addicted or alcohol-addicted. I was neither drug-addicted nor alcohol-addicted. Maybe this is the reason why my conversion was even more miraculous.
16. 11. 2010
In 1953 I was arrested by the Communist regime. I was condemned of high treason. I was about six months in custody in an isolation cell. I was not alone. God was there with me. And He gave me inspiration – my poems.
11. 02. 2015
The most basic question everyone faces in life is Why am I here? What is my purpose? Self-help books suggest that people should look within, at their own desires and dreams, but Rick Warren says the starting place must be with God and his eternal purposes for each life.
12. 10. 2014
in few seconds I was crying one more time, laying on the floor and experiencing the Holy Spirit, His healing, His comfort, His support and Huge amount of revelation started to go deeper into my heart.
20. 12. 2010
When Maca realized she had a brain tumour, she braced all her energies and started to fight; she equipped herself with optimism and began to look for some footings. She wasn't a believer. Not because she didn't want to, but because she was born in a nonbeliever family.
Good news
---
Video
Zaujímavá a výpovedná skúsenosť západoeurópskeho muža s hinduizmom, budhizmom, jógou, ezoterikou a okultizmom.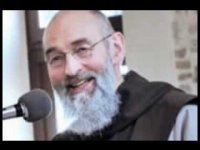 ---
Príbeh bývalého teroristu, ktorý dnes spája etniká a kmene.
Stephen Lungu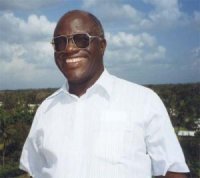 ---
Hudobníčka Lacey Sturm, bývalá speváčka kapely Flyleaf, bola presvedčenou ateistkou a mala v úmysle vziať si život... ale zrazu sa všetko zmenilo.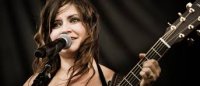 ---
"A rozhnevaný pán ho vydal mučiteľom, kým nesplatí celú dlžobu. Tak aj môj nebeský Otec urobí vám, ak neodpustíte zo srdca každý svojmu bratovi." (Mt 18, 34-35)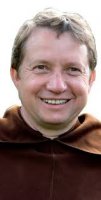 ---
We all are part of a great story. The great story of the world is composed of past and present stories of lives of individual people. The portal mojpribeh.sk is focused on the most important moment of the story of the world and individual, the moment of personal experience of person with God.
Latest

Random
Total: 147 stories in this language.
There are 432 in all languages. To change the language please click on one of the flags.
Talks
Geoff a Gina Poulter
Geoff and Gina Poulter are active in healing ministry in Great Britain and in other European countries. They have zeal for building Lords kingdom. In Slovakia are already known mainly throwgh Jesus heals ministry where they were main speakers. They believe, that Lord comes with power, when we call him by His name and walk in faith. They are full of gentleness and kind behavior to people, which they serve with prayer for healing and prophetic giftings. Their ministry folows healings, sings and wonders.


2017-10-03

Ján Volko
I think Jesus plays a very important role. Faith in God helps me in difficult moments and also during competitions. I feel that God gives me His graces and blessing – and this is a huge support for me.


2017-03-27

Jerry Armelli
Former gay: It's a satisfying emotional and sexual relationship? Emotionally, sexually, absolutely; we both love sex. We're blessed. Sometimes we cry after we make love. It is very good.


2011-09-17
Facebook
Bulletin board
Books